10 ways to get your car ready for winter
07.11.2018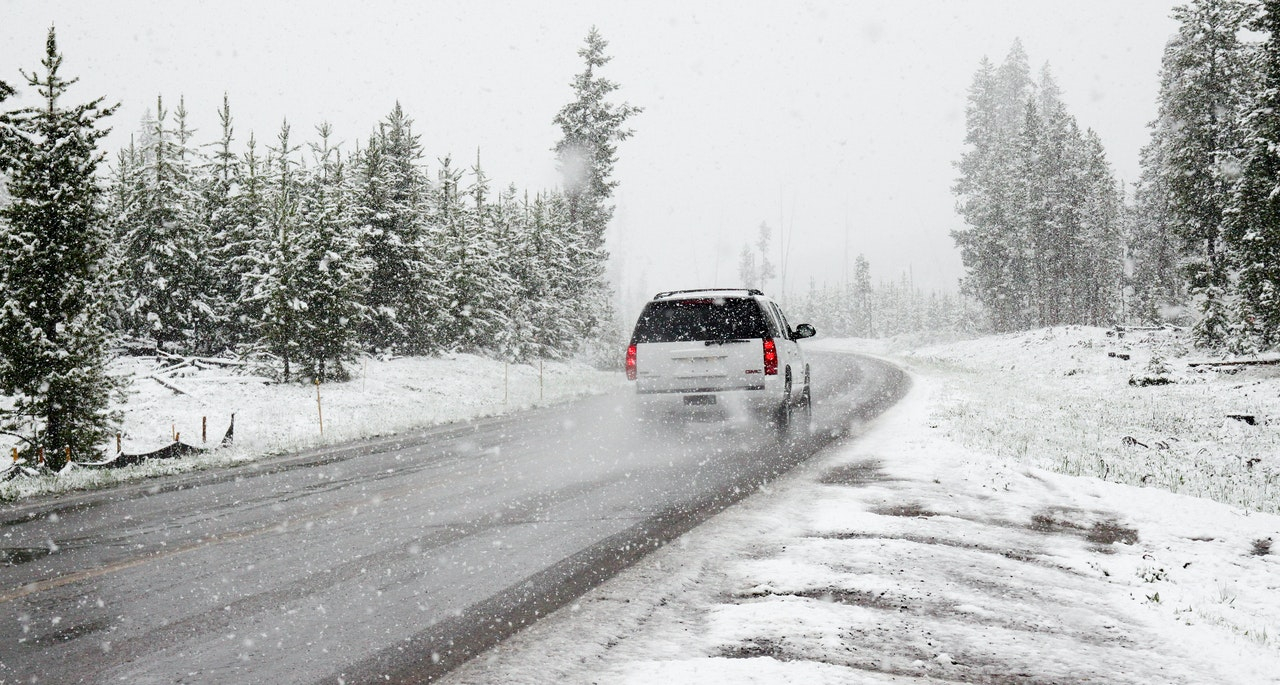 Last winter saw temperatures plummet as heavy snow fell across the UK, creating hazardous driving conditions and causing numerous vehicular problems for car owners.
So, how can you best prepare your car for driving during winter 2018?
You car is harder to start in winter and cold weather negatively impacts the amount of power your vehicle's battery can provide. Your battery will be put under added strain during winter due to increased usage of heating systems and other electrics. The last thing you need on a freezing drive home if for your battery to die, so take the time to test your battery (at home with a battery tester, or through a specialist) and replace it immediately if it's one its way out. Batteries vary in price from £60 to well over £100.
2. Check antifreeze/screen wash
Antifreeze is a crucial component in your vehicle's engine, stopping water from freezing in the cooling system. You can purchase an antifreeze tester for £5 to ensure the product you're using is effective during colder weather.
Screen wash is also extremely important. Roads in wintertime are usually much dirtier than throughout the rest of the year, often due to road salt, sludge after a snowfall, and moisture that never quite dries. If your screen wash bottle is empty you could have dirt smeared across your windows, drastically decreasing your view to a dangerous level. Make sure your screen wash is always topped up in winter.
3. Professional car winter check/service
This is the perfect time of year to have your car serviced or given a winter check by a professional to ensure everything's in order. Many dealers offer reduced prices in the run up to winter, so take advantage of them and give yourself some peace of mind – you definitely don't need issues with your brakes or engine during the winter months!
4. Check exterior lights
Keep an eye on your exterior lights as dirt and road salt can build up on them and make them less effective. You'll need to have your lights on a lot more in winter with days being shorter and work travel times almost exclusively in the dark. It's also a good idea to learn how to change light bulbs in your car and have a few handy in the event of an emergency.
5. Check winter tyres and tyre pressure
Tyres are perhaps the most critical element of your vehicle to be checked going into the winter months. If you can't afford to have snow tyres fitted, make sure your normal tyres are sufficiently inflated at all times and that the treads are deep enough to adequately grip the road in wintery conditions. Your car's manual will provide all the necessary information you need regarding the optimum quality of your tyres.
6. Check wiper blades
Similarly to your screen wash, you should ensure that your wiper blades are in good condition before the real wintry weather takes hold. Low sun in winter months catches every spot of dirt on your windscreen and drastically decreases your visibility when driving, which is never safe. Always clear all snow and ice off your car and windows before starting into your journey – you could be liable if you cause an accident because you can't see properly.
7. Drive sensibly and plan every journey carefully
Whether you've been driving for ten months or ten years, never take risks during winter when behind the wheel. Leave plenty of stopping distance between your car and the vehicle in front and keep your speed down, no matter how clear the roads might appear (black ice is very difficult to spot). Plan your journey carefully and leave extra time to each your destination as you don't know what's ahead on the roads.
8. Get breakdown cover
It's a great idea to invest in some breakdown cover ahead of this winter. Cover starts from £30 a year and represents a very sensible expenditure when compared to the amounts some garages charge for callouts. Breakdown cover also gives you that added peace of mind when you're behind the wheel, especially if you're not too savvy when it comes to changing a tyre or checking your oil levels. Breakdown cover means you'll be a priority to the company and you won't have to wait in line at the garage. Policies are very easy to compare online so you can get the best deal possible.
9. Pack warm things/essentials
Plan ahead for the worst-case scenario by having warm clothes, blankets and even a duvet stashed away in your car, just in case you end up broken down somewhere in freezing conditions – you wouldn't want to wait for hours for rescue in your best dress or snazzy work shirt.
Sunglasses are also an essential during winter as the sun is much lower in the sky and will dazzle you at the worst possible moment when on the road. Always make sure your phone is sufficiently charged, and if you're making a particularly long journey in cold weather, bring along some snacks and even a flask of tea or coffee to stay warm.
10. Put together an emergency kit
Finally, having an emergency kit in the car is a great idea during winter – here are a few items to pack:
• A first aid kit
• Warm clothes
• Food and drink
• De-icer and scraper
• A small shovel
• Your mobile phone and charger
• A hazard warning triangle
• Welly boots
• A torch
• Hi-visibility vest
• A tow rope
Don't take any chances this winter. Make sure your car is prepared for hazardous winter conditions and drive safely!
For more information contact Absolute Reg.