Banned DVLA 2022 Number Plates in the UK
29.07.2022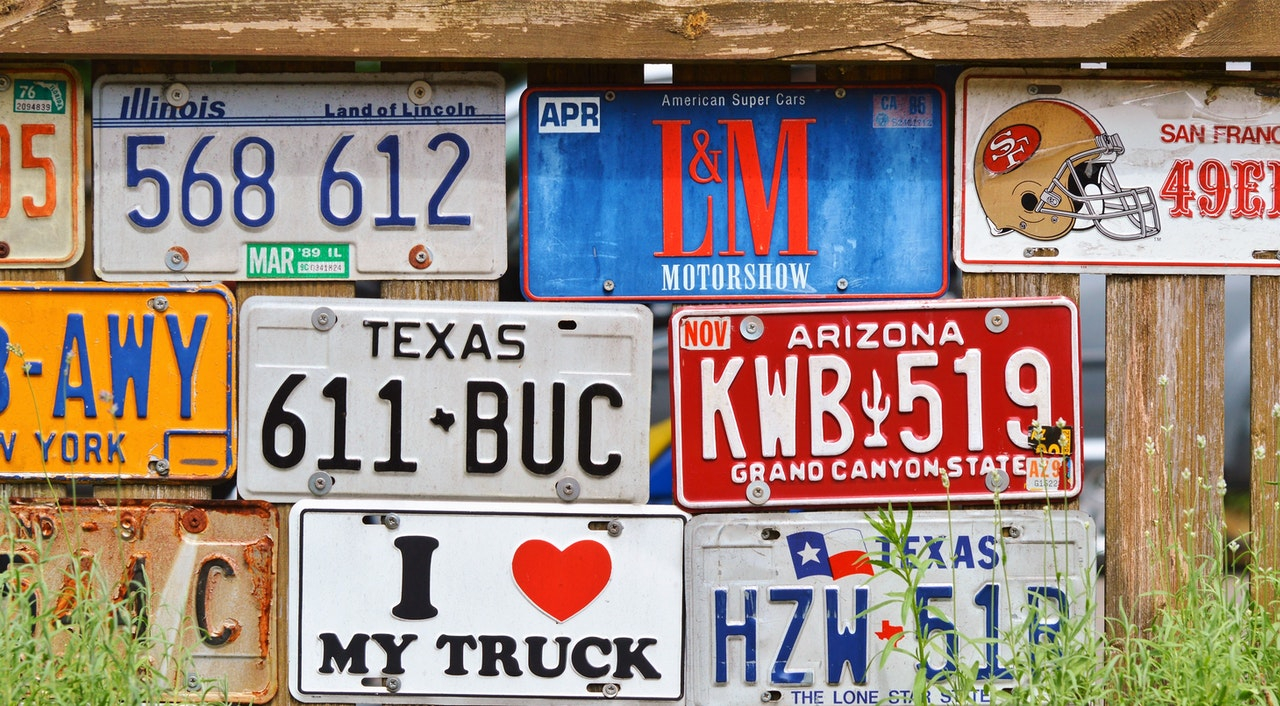 Every year the DVLA releases a list of number plates that they have banned for multiple reasons. Since there are endless combinations you can make with number plates there is always a handful that are not PG.
There are plenty of naughty, rude, and downright dastardly number plates which would most likely give you a chuckle if you were driving behind them. However, the DVLA has its own guidelines on rude and offensive number plates.
Let's explore further why the DVLA bans these number plates, what new plates have been banned in 2022, and when number plates first started being removed.
Why Do the DVLA Ban Registration Plates?
The DVLA bans number plates for a variety of reasons. They could be offensive, cause embarrassment or relate to sensitive topics such as war. For obvious reasons, it would not look good on the DVLA if they were to allow these number plates to be legal on the road. This is why they have banned certain phrases and words from being visible on registration plates.
Plates considered offensive include any that end with the letters ARS or DAM, as well as the likes of MY68 DCK, OR68 ASM, NO68 EAD, and SH68 AGR. Registrations that feature the words SEX, BUM ASS, or WNK are also banned immediately.
Other four and five-letter combinations are also blacklisted straight away, including B** UMS, FA** RTY, and CR** APS.
Here are just a couple of number plates that the DVLA has decided to ban to show you the type of letter combination which will get a number plate banned from the roads.
A22 HLE

BA22 TRD

BE22 END

BJ22 GAL

BT22 CHY

BU22 SHT

DR22 NK

M22 FKR

S22 LAG

TU22 URD

F22 KER
More recently, the DVLA has banned number plates around Coronavirus. You can see an example of these banned number plates below:
CO22 ONA'

CO22 VD*'

CO22 RNA'
Rules for Number Plates
The DVLA has some very clear rules when it comes to the legality of number plates on UK roads. They must follow a strict set of rules on how you display your number plates, what they are made from, and the actual letter combinations themselves.
Here are all the number plate rules and laws you need to know.
General Rules for Number Plates
The DVLA has a list of rules which drivers are expected to abide by when it comes to number plates. Again failing to comply with these rules could land you in trouble if you are on the road. Let's have a look at some of the exact rules you have to follow.
They must be made from a reflective material

The front of the car must display black characters on a white background

The back of the car must display black characters on a yellow background

The background must not be patterned or textured

The supplier of the plate must be marked

It must be marked with a British standard number

They must have raised 3D characters

Must display certain flags and symbols

A green flash must be visible if you have a zero-emission vehicle
Rules for Character Combinations
There are certain topics that the DVLA do not want to represent on their number plates other than just rude words. There are actually lots of different topics your number plate shouldn't relate to. Here is a list of all the topics that DVLA does not want to be represented on your number plate:
Offensive language

Covid-related

War-related

Homophobic language

Weapons or killing related

Racist language

Anything controversial or inflammatory
There are many other topics that are also banned but it's fair to say if it sounds or looks bad, it will most likely already be banned.
Banned Number Plates for 2022
Twice a year, before the new registrations are issued, the DVLA reviews thousands of number plate combinations to compile a list that is banned. These are number plates that could cause offense, such as swear words, political references, and sexually related words.
So far, there have been 343 combinations of personalised number plate registrations that have been banned. As we have only seen the registrations that have been banned as of the March release, there are expected to be more leading up to the September release.
Below is the full list of the number plates that the DVLA has decided to ban this year. For obvious reasons, be warned some of the following plates may be offensive to some people.
You can find the full list of banned number plates in 2022 here.
Can You Find Offensive Number Plates?
While most of the offensive and rude number plates are found and banned, there are a few that slip through the cracks. As there are hundreds of thousands of combinations of number plates, it is nearly impossible to assess all of which could be deemed as offensive.
Unfortunately, even if you don't realise that your registration is 'rude' or offensive you could be slapped with a fine. Or worse, if the registration is reported to the DVLA it could be recalled leaving you out of pocket.
You can still find the occasional offensive number plate, that you would expect should be banned. However, we would advise you to be careful when purchasing a risky number plate as you could see your number plate withdrawn or be handed a fine.
For example, one driver paid a whopping £6,000 earlier this year for a plate featuring the registration 'CU11 NNT' and was forced to hand it back once discovered by the DVLA.
Are Banned Number Plates Worth Anything?
It may be rather difficult to find a cheeky number plate, but if you do it could result in a big win. Because these number plates are so rare, they are often extremely desirable and could result in a high resell value.
Just be careful, as the DVLA could easily recall the number plate.
Purchase Road-Legal Number Plates with Absolute Reg
If you're looking for a number plate that is roadworthy, look no further than Absolute Reg. We have a database of over 50 million DVLA registered registration plates to help you find the perfect one.
Simply use our dedicated number plate search functionality to find the perfect number plate for you or a friend. As part of our service, we also provide number plate finance options as well as a free registration transfer.