Five Great Christmas Gifts For Car Fanatics
15.11.2021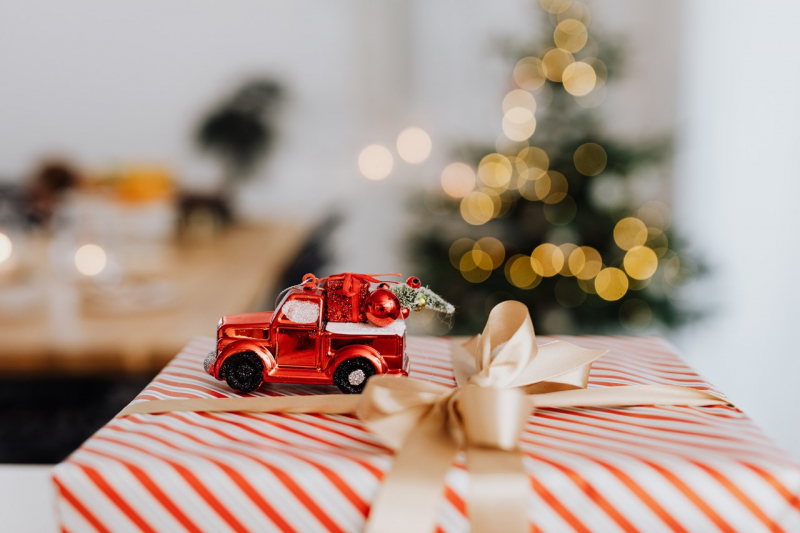 Can't believe Christmas is here already, November is the time of the year where everyone is writing out their Christmas lists and shopping for relatives and friends. Be ahead of the game this year and start getting prepared now. 2021 has been a memorable year but not really for the right reasons, going into 2022 we hope life resumes back to normality, make the end of the year memorable by gifting the most unique, best gifts.
Car fanatics are hard to buy for as everyone has a different taste in cars but if you are buying for a loved one who is obsessed with everything cars then within this article, we have a wide range of gift options this Christmas to impress.
Car Cleaning Collection Kit
The first gift which is a must for every car owner. This gift will keep their pride possession in the best condition possible. A car cleaning kit has everything you need to ensure the best results, looking brand new and will most certainly stand out after this makeover. Most cleaning kits include, wash soap, glass cleaner, wheel cleaner, cream wax and much more, keeping your loved one occupied for hours working on the thing they love most.
Super Car Track Day Experience
The ultimate real-life experience, fast and furious come to life. Driving super cars for the day what more could a car enthusiast want? Within the UK there are plenty of circuits which offer car experience days such as Silverstone and Oulton Park, driving your chosen car. You get to choose which car you choose to drive which will be a difficult one as you have options from Lamborghinis to McLaren's and many more, suiting every taste.
This day out will allow you to experience the same tracks, turns and twists the real world-class professional's drive. There are also many gifts you also receive within this gift, bonus points for you. At the end of the day, you will receive a photo of yourself speeding around the track, not a photo you see every day! Also, a souvenir driving certificate which is a great keep's sake to remember this unforgettable day out.
Bond Cars: The Definitive History
Published back in 2020 but still so popular this year and will be for many years to come, the full set of Bond Cars right up to No Time To Die. The ultimate read, perfect for car and book lovers. Includes previously unseen photographs, interviews, and insights from Daniel Craig himself as well as the film crew all for £33 on Amazon. This book begins from where it all started in 1962, covering 60 years of Bond and the amazing cars he starred alongside. Celebrate these lavish cars with Bond himself during this read.
Personalised number plate
The more expensive Christmas gift but the most unforgettable that will stay with your loved one for the rest of their lives. A Personalised number plate is one of the first things a care enthusiast looks for once getting a new car however the price often holds some people back, find the perfect plate for your loved one at a reasonable price here at Absolute Reg. We also offer finance options meaning you don't have to pay a penny upfront and instead pay monthly with 0 deposit and low credit rates, you can't go wrong.
There are endless different variations of plates, the hard part is finding the most suitable one. This is a great gift to add that personalised touch by adding their initials or nickname and something which will never depreciate, becoming a great investment.
Dashcam
A very smart Christmas gift which will keep your loved one safe while driving. Due to the rise of accidents which happen daily on the roads and the negligence that occurs, having a dashcam can save you a lot of hassle especially when an incident occurs which wasn't your fault and when contacting your insurance company, makes life a lot easier. The most up to date dashcams have a sleek, sophisticated look which doesn't spoil the appearance of your car, maintaining the minimalistic look. Most dashcams have full HD video in all lightening conditions, allowing for the best quality footage.
There are many advantages of dashcams and be very cost-effective for the driver, as this will allow for lower insurance premiums as some insurers notice this as having a preventative nature which in turn gives you discounts. Also, having a dashcam will encourage safer driving as this naturally encourages you to think more when you are driving and make better decisions as you know you are constantly getting recorded.
Overall, there are endless Christmas gifts for car enthusiasts which might have come at a surprise for you. Some which are cheaper than others, but these options give you a variety to choose from and hopefully makes your Christmas shopping that little bit easier this year.