Is your number plate fake?
05.11.2018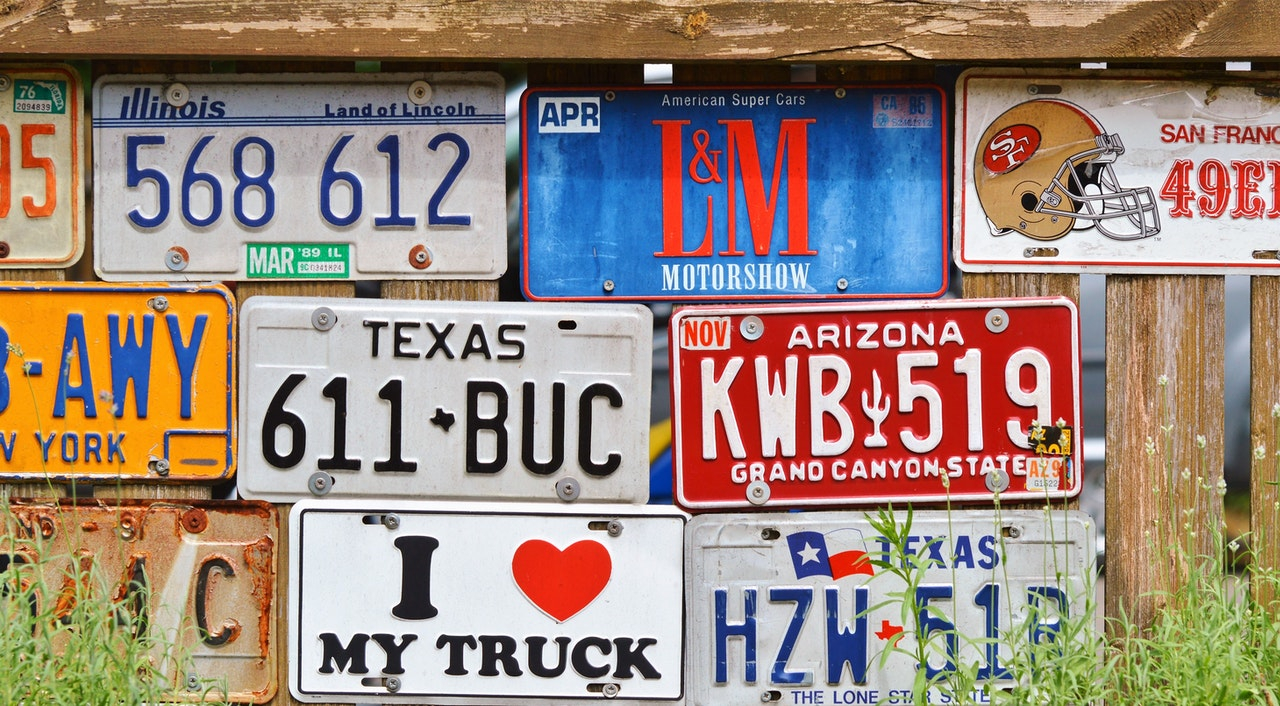 Have you ever considered that your licence plate number may not be genuine? Could you be the victim of a fraudulent licence plate scam?
An investigation conducted earlier in 2018 by the BBC uncovered a number plate scam that left multiple drivers with false registrations on their car.
Research found that several DVLA-registered companies are actively selling private car number plates without conducting checks necessary to ensure their legitimacy. Therefore, it is key to get a DVLA registered number plate when buying privately.
A Birmingham-based firm made cloned registration plates in just 10 minutes, which were not checked or logged, while another company claimed it did not "deliberately flout its obligations".
This sort of activity has led to some registered owners facing hefty fines or even arrest when their vehicles appear to have been involved in criminal activity, or have parking violations or speeding tickets attributed to them. Police have also been active in spotting illegal mobile phone use from drivers, which you can read about here.
Cloning a number plate constitutes identity theft, with police estimating that there are possibly as many as 10,000 cars with cloned plates on UK roads.
Vehicle-owners should be asked to prove their identity when requesting a new licence plate, and should be able to provide proof of their name and address at the time. If these checks aren't followed through, buyers are free to drive their cars around with plates that flag up the identity of someone else entirely when called into question.
According to the BBC, one driver in Surrey "has received 18 letters demanding a total of more than £1,000 in fines after vehicles bearing his licence number picked up parking tickets in places he has not been to. Most came from the London borough of Wandsworth, 30 miles away."
"I'm kind of scared that someone will commit a bigger crime using a car with my licence plate on it," the driver said.
The DVLA has introduced a variety of security measures in an effort to stem the tide of illegal licence plates being used throughout the country, which include "insisting that every number plate supplier in England and Wales registers with the DVLA, as well as carrying out regular vehicle spot checks."
These measures are not, however, full-proof, and there is no guarantee that retailers will even abide by them.
For example, during the BBC's undercover report, two number plate sellers in Birmingham failed to ask to see a vehicle log book, even though it is a clear DVLA requirement. One of the companies produced three cloned plates in 10 minutes and claimed to have "software with DVLA that comes up with your name and reg and stuff" during the payment process, which the DVLA claims doesn't exist.
Similarly, C&C Car Spares and Accessories in Handsworth didn't ask to see a log book and unquestioningly made a copy of plates that were already cloned, and also supplied plates from a BBC-registered vehicle.
The company later admitted there had been "some failings" after it was exposed, but felt it was "deliberately and purposefully duped". The owner claimed he would "remain vigilant to ensure he is not placed in this position in future."
Police officers promise they will maintain "spot checks to ensure suppliers producing number plates are doing so correctly", while the DVLA encouraged drivers to contact the proper authorities should they suspect their plates are not legitimate.
Discovering you've been sold cloned registration plates, or someone else is using your registration elsewhere, can be a shocking moment for vehicle owners, one that can leave them emotionally and financially impacted.
If cloned plates are found on your car, it can be repossessed immediately. You can also find yourself accused of crimes you didn't commit, and end up in a lengthy and expensive legal process to clear your name.
The CEO of automotive industry heavyweight VPS Group Ltd, Jordan Daykin, has provided some steps for owners to go through if they believe their number plate has been cloned:
"Consider that your claim may be met with scepticism. Therefore, build up your case and build a solid platform from which you can defend yourself.
"Provide the police with any evidence you may have, whether it be fines, correspondence or extra details which may help with their investigation.
"If needs be, you could also request CCTV footage in order to identify the criminal, the alleged activity, and help towards clearing your name."
If you think your car registration plates have been cloned or you've inadvertently bought cloned plates yourself, you should get in touch immediately with the DVLA and the police, providing them with details of the sale if possible. Also contact your car insurer to see if they can cover you in such a situation. You can brush up on the rules surrounding number plates here - https://absolutereg.co.uk/news/number-plate-rules-the-law.
In general, always aim to purchase your plates from a registered licence plate supplier, one who can prove the legitimacy of the plates and who will ask you for all of the correct documentation during the process.