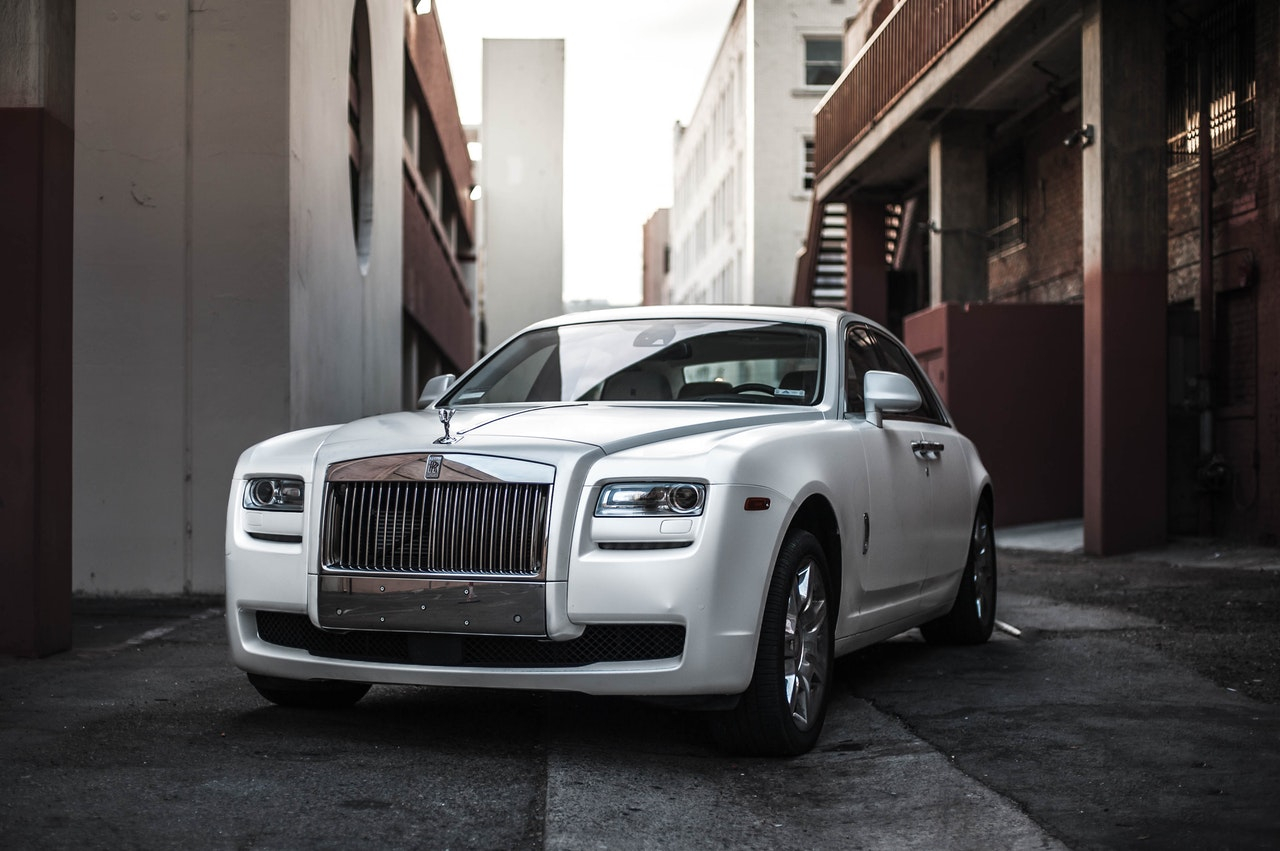 A number plate simply featuring the letters and number 'RR 1' has been sold at auction for a record amount, coming in at just under half a million pounds – it's not the first time a personalised registration number has gone for a massive sum of money, either.
The personal touch
Personalised licence plates have been a popular commodity among drivers for decades but are becoming increasingly common today as they are easier to find and purchase. Many online retailers now exist where plates with significant or humorous (and, in many cases, rude) combinations of letters and numbers can be found.
It's no surprise that the market for personalised plates has grown in correlation with their increased popularity. As more and more individuals purchase personalised plates online, businesses selling the plates experience higher profits and continue to expand.
So, why are personalised plates so popular?
Popular, but costly
Particular licence plates carry certain meaning for drivers. Some seek out special plates with sentimental connotations, while others simply want to show off a bit with an easily-recognisable registration as they cruise the streets. Why not, if you can afford it? Motors.co.uk explains that:
"Private number plates are big business, with the sale of registrations by the DVLA raking in over £160million to the treasury in the 2017 to 2018 financial year."
Some can afford a little more than others, though. A plate with nothing more than 'F1' in the registration was put up for sale earlier in 2018 for a whopping £5million!
And now, the 'RR 1' plate, which is to feature on a Rolls Royce, has become the latest in a line of luxury items for extravagant buyers.
The 'RR 1'
'RR 1', which is considered the perfect plate for a Rolls Royce, has been touted as "one of the most special registration plates in the world ahead of its sale at the Goodwood Revival."
Bohams, the auctioneers who oversaw bidding for the plate, had anticipated that 'RR 1' would eventually sell for a sum in the region of £500,000 to £600,000, so the final amount of £460,000, despite being astronomical to the everyday car enthusiast, actually fell some way short of what was hoped for.
However, it's still the second most expensive licence plate ever sold at a UK auction. The title of most-expensive-plate-ever-sold-at-auction goes to '25 O', sold in 2014 at a government auction for a cool £518,000 (and now adorning the front of a LaFerrari hypercar).
The buyer of the 'RR 1' licence plate remains unknown, as is his or her intentions for the usage of the plate.
The head of automobilia at Bonhams, Toby Wilson, said of the 'RR 1' sale: "We are delighted with this result, the most ever paid for a registration plate at a private auction.
"The impressive amount it achieved reflects the importance of Rolls-Royce in the motoring world, and also the fact that car owners are always looking for the extra something to make their pride and joy even more unique."
A dramatic increase in value
The 'RR 1' was, at one time, the most expensive licence plate in the world. Previously owned by Bentley, it was sold for £4,800 in 1968. Remarkably, in the fifty years since then, its value has risen an astounding 9,483 per cent!
However, luxury plates like the 'RR 1' are also at greater risk of being stolen. The Express states that:
"New research suggested that personalised plate owners are 50 per cent more likely to have their car stolen, compared to those who own a regular registration plate."
The article goes on to reveal that some personalised plates can even outweigh the cost of the vehicle they're fitted onto:
"For example, the exclusive 'F1' plate, which was previously attached to a multi-million pound Bugatti Veyron Super Sport, went on sale for over £14,000,000."
Although Absolute Reg do have investor clients who simply put investments in to number plates as the returns are much greater than any other assest - Checkout our article for more information on number plate investments and returns, private number plates as an investment.
What else was sold?
The 'RR 1' isn't the only plate being sold for big money, either.
Auctioneers Humbert & Ellis Ltd expect to sell three plates - 'FT100' 'S4UDY' and 'ALL600D' – for up to £80,000, £70,000 and £40,000 respectively.
Auctioneer Jonathan Humbert of the company said: "The trade in private or 'cherish' number plates is buoyant and we pleased to bring these best-of-breed plates to market."
Of course, number plates weren't the only big sellers at the Goodwood Revival. According to Motors.co.uk:
"On the car side of the auction, a Ferrari Dino first owned by Keith Richards sold for £442,750, while the most expensive lot was a 1964 Shelby Cobra, which sold for £1,359,000.
"A string of hypercars – including a Ferrari LaFerrari Coupe and Aperta, and a Bugatti Veyron Supersports – failed to sell at the auction, though."
So keep an eye out for a Rolls Royce sporting 'RR 1' – you could be looking at a number plate worth almost half a million pounds!