Top 15 Car Apps in UK
11.01.2017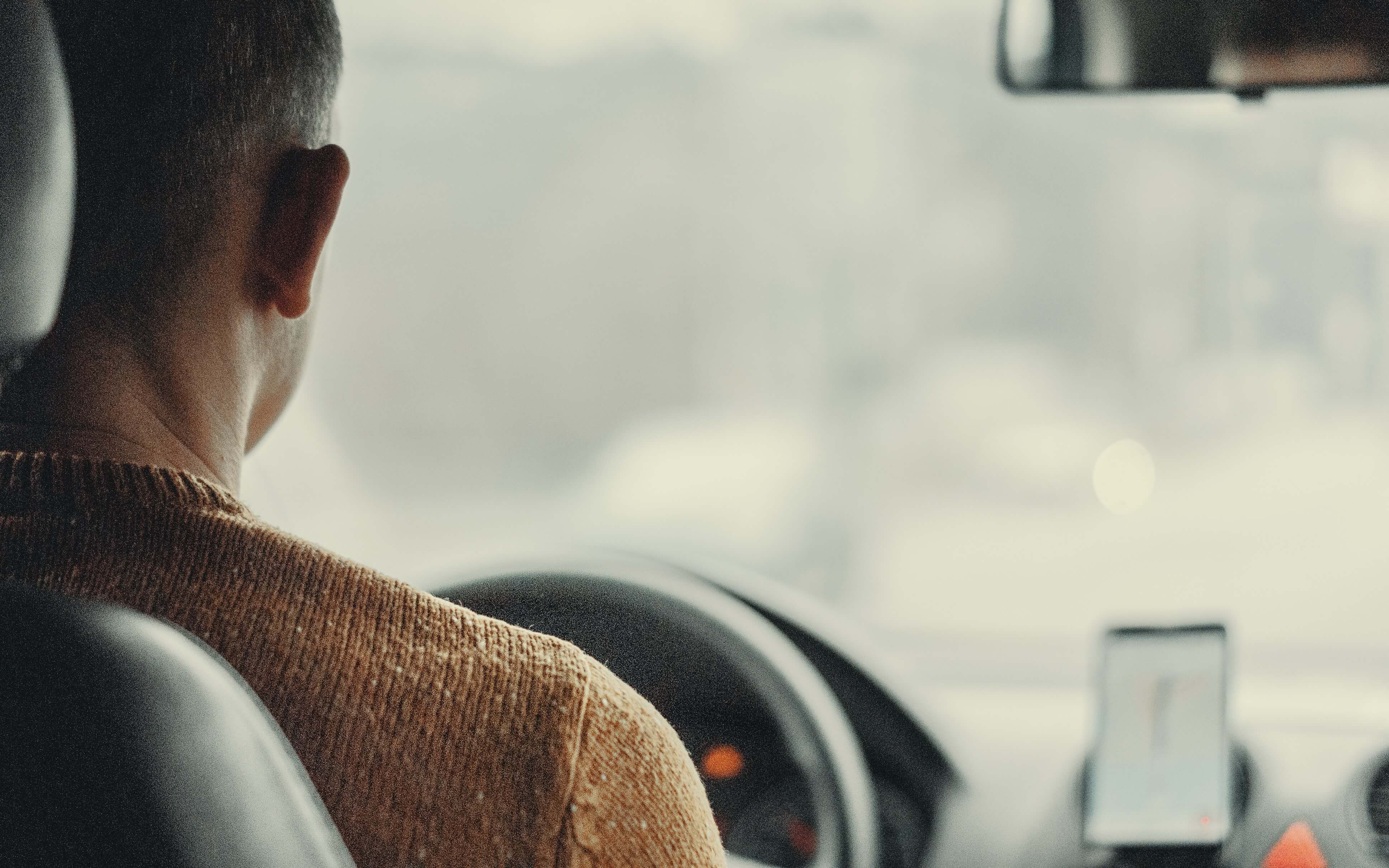 When it comes to driving, things have been changed by the smartphone. There are so many car apps out there now that have a whole host of functions from allowing you to pay for your fuel using your phone or helping you get from A to B. We've filtered through the hundreds of car apps out there to put together our Top 10 Car Apps in the UK to help you out.
TomTom
TomTom have a range of different apps that include TomTom Speed Cameras and TomTom MyDrive, which are actually very useful, especially if you're someone who falls afoul of speed cameras; but the most useful and the best app that TomTom provide is the TomTom GPS Navigation Traffic App.
This app takes out the necessity to have a sat nav in your car. The app is free to download and lets you drive for up to 50 miles a month for free, but if you're going to need to pay a subscription of £14.99 for a year or £34.99 for three years. And it is well worth paying for the subscription even if you are only going to do one or two long distance road trips. The reason this app and subscription service is such good value is that TomTom combines speed camera and speed trap warnings, gives updates to traffic flow and has a really uncluttered interface, making it really easy to read when you can only glance at it whilst driving.
Waze
If you're not sure that you can justify paying for a sat nav subscription and don't like using Google Maps, then Waze is a free app that could be just the solution you are looking for. Waze not only gives you GPS guidance, it is also crowd sourced, so people report things such as accidents, speed traps, police presence and even traffic jams.
This means that you can get the most up-to-date information in your area thanks to other Waze users. One of the nicest features of this app is the ability to send an ETA to friends or family who might be expecting you so they can be kept informed whilst you focus on driving. Though it is a little more complicated to use than the TomTom system, once you've mastered it, it's a very good alternative for those with a limited budget.
Carcorder
Dashcams are becoming all the rage when it comes to buying accessories for your car. Whether it is to help provide evidence in the event of an accident, record the wreckless and irresponsible driving of other users on the road, or to simply provide more fodder for YouTube viewers, dashcams are a must have.
Carcorder is an app that means that iPhone users can save themselves a lot of money, parting with £1.49 to get a dashcam through their mobile. Using a dashboard mount and the app you have an instant dashcam that has the option of changing between different resolutions, tracking your current location and lets you know when you are driving too fast. Though dedicated dashcams may have a few more features to offer, Carcorder is a very decent mobile version.
iOnRoad
Forward collision warning systems are becoming an increasingly popular addition to new cars, but if you have an older vehicle, getting one fitted can be next to impossible. That is where iOnRoad comes in. This mobile app is only 99p and acts as a forward collision warning system. Using a colour coded chart, it will tell you when you are too close to the car in front and when you need to put on the brakes. It isn't a perfect app as you do need to keep an eye on it to see when the colours are changing, but if you have a passenger, they can always keep an eye on it for you.
iCarMode
iPhone users can now tap their dashboard mounted phones with a greater degree of safety thanks to iCarMode. For £1.99, iCarMode creates a big buttoned display that makes it much easier to select apps, use hands-free calling, turn on iTunes or another music app and use whatever map or GPS system you use. Spotify, TuneIn Radio and Audible all have custom shortcuts that are supported by iCarMode so you can easily access them and for when you are driving in the dark, iCarMode has a night mode. It is ideal for those with older cars that don't have an infotainment system built in.
Dashdroid
Android users aren't left out in the cold when it comes to an easier dashboard to use when you drive. Dashdroid lets you set eight custom buttons and a central display that details the time, the weather, your current speed and voice commands. The voice commands are the handiest feature of this app, as they let you call and text without taking your eyes off the road or your hands off the wheel. It's a free app, and though it isn't the prettiest thing to look at, it is very easy to use and doesn't distract you whilst you are driving.
AutoMate
This free app (that you can upgrade for less than £2.50) that acts as an alternative for Android Auto. For cars that don't have the capability to connect with the Android Auto system, AutoMate does pretty much the same thing. With an easy to use interface, whether you have an Android phone or an Android tablet, AutoMate brings together your music apps, voice controls, your calling app, messaging and Google Maps so that you just use the one system.
PetrolPrices
The Americans have GasBuddy, but here in the UK, we have PetrolPrices. This free app lets you not only find the closest fuel station to wherever you might find yourself in the UK, but also it gives you a guide to the prices as well. The prices are not always updated quickly, but they are roughly right, though they are often a penny or so out. You can also use the app to plan a journey that includes fuel stops so you can make sure you get the most fuel for your money. You can also save up to 15 petrol stations with the app.
PlugShare
Electric vehicle users despair that PetrolPrices doesn't list EV charging points, because PlugShare has it covered. Those who are owners of the Tesla Model S, the Chevy Volt, the Nissan Leaf and other electric vehicles can use this app to find EV charging stations anywhere in the UK, Europe or North America. There are over 90,000 EV charging points that are listed with this app and you can even pay for your EV charging with your phone at certain locations.
Spotify
When it comes to streaming music on the go, there are few apps that let you listen to the wide selection of music that Spotify boasts. Whether you want to use the free app or you pay for a Spotify subscription, as long as you are connected to Wi-Fi or have a data connection, you can listen to a range of music that would put even the collection of John Cussack in High Fidelity to shame. If you do have a Spotify subscription you can listen to the app offline as well.
Auto Trader (free)
Whether you're looking to buy a car or just like browsing for the sake of it, the Auto Trader app has everything you need, and the best bit is … you're not having to leaf through a paper magazine, randomly searching – you can refine your search for pretty much anything and anywhere.
We love using the app when we have five minutes spare, just picking our lottery win garage, and once registered, you can even save the cars to your own virtual garage for a later date.
Motoring and the Law £2.99
OK, so it's not free, but it really is a wealth of useful information.
This has been created by the Police National Legal Database (PNLD) to make understanding the law simpler, and it covers pretty much every motoring related topic you'll need, having said that, there's even the facility to email the developers with any motoring questions you can't find the answer to.
Always up-to-date, and always accurate, you won't need to worry about the information going out of date or being superseded. The perfect motoring accompaniment.
Vehicle Smart (free)
There is an option for Premium users, but in all honesty, you don't need that.
Vehicle Smart is a great way to keep your vehicle up-to-date with Tax & MOT, but it will also do so much more; insurance reminders, warranty schedules, notes for each vehicle stored (tyre pressures or sizes, oil type … any useful information that you want to keep at hand).
The free version offers:
Full MOT History
MOT Status
Tax Status
Vehicle Tax Bands & Costs
Mileage Data Analysis
MOT Reminders
Tax Reminders
Real MPG (free)
Ever wondered just what your actual real-world MPG is? Of course many cars have an onboard computer that can tell you, but sometimes they aren't that accurate, and if you're more vintage rather than new-age, your vehicle may not have that facility.
Real MPG has been developed by HonestJohn.co.uk, a motoring website that offers unbiased advice on all things motoring related, the premise is simple – a real-world fuel economy register which people upload their figures to – more than 100,000 submissions currently.
With it being user submission, you can even share your figures to Facebook, which may not sound all that exciting, but if you're a bit James May, you could then challenge your friends to beat your average.
DashCam 2 (free)
We've all seen the funny videos of people doing strange things in front of a car, all recorded by a dash cam, but in the real world, a dash cam can be an invaluable tool in the fight against insurance fraud, speeding tickets, and be used as proof in the event of an accident.
DashCam 2 is a free app for those that haven't yet made the conversion to having a dedicated camera installed, and it has some pretty useful features –
Video recording, route tracking, speed & average speed tracking, distance tracking, start time & date, loop recording, video sharing … pretty much everything that you'd need from a dash cam. Our recommendation would be to try something like the app, then go for an installed camera.
Checkout our full dash cam article - The Rise Of The Dash Cam
Modern Motoring
There are hundreds of apps available to the motorist, some good, some not, but as with most tech, once you start using these apps to help you, you'll wonder how you ever managed without them. There are fewer apps that charge for purchase, these are called 'Freemium' which are free to install and use with limited functionality, but offer in-app purchases – these aren't strictly necessary.
Where you're asked to pay for the app, read the reviews first – despite having a price tag, it doesn't mean they're better than the free versions.
Buy and Sell Number Plates With Absolute Reg
50 million number plates – and the perfect one for your vehicle.
Absolute Reg offers more plates than the DVLA, meaning you can find the perfect number plate for your car or motorcycle. Not only that, we deliver quickly to your door. In fact, in 2020, Reviews.co.uk awarded Absolute Reg the highest rating for on-time delivery.
With a private number plate, you can make an investment that grows over time, protect against theft and gain an accessory that's uniquely you. Upgrade your car or motorbike and create a more luxury driving experience.
Use our search function to order your dream number plate today.