Top 8 Gifts For Car Lovers
01.11.2021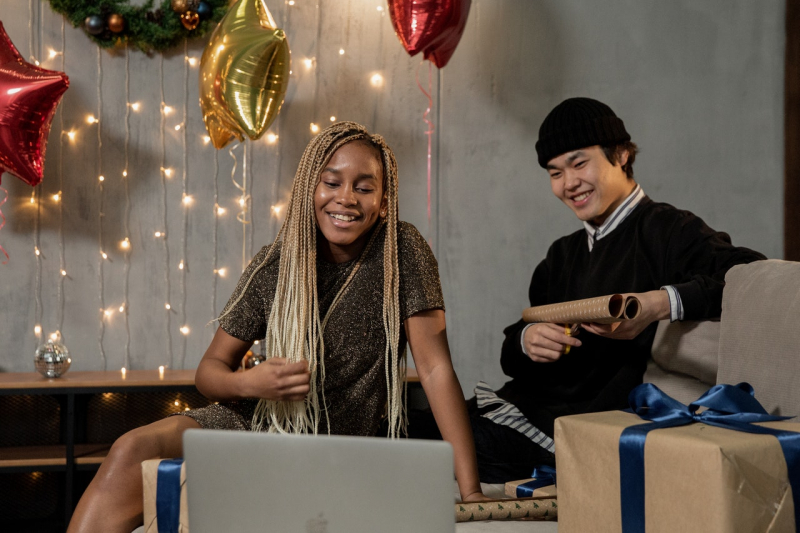 Chances are if you're buying a gift for a car lover, their vehicle of choice is almost exactly how they want it. Chances are again, that anything still left to do to their pride and joy is going to cost a pretty penny. So, what do you buy a car lover? Here are five of our favourite gifts that vary in different prices – all sure to be a hit with your car loving loved one.
1. Project Cars 3
The third instalment in a racing franchise that sits much closer to the "sim" section of the gaming spectrum than the "arcade" section. An often-overlooked franchise in the racing game world compared to popular counterparts Gran Turismo and Forza, this great instalment is perfect for both people who have played the franchise before and those who haven't. With a new controller experience that has been completely redesigned for more accurate and enjoyable driving and the adjustable skill setting, Project Cars 3 is perfect for both driving game experts and amateurs alike.
The career mode is excellent and will take your car loving friend from street racer to circuit champion which you'll hear all about I'm sure! In-game credits allow your gift receiver to buy and own hundreds of their favourite and dream cars, giving them incredible performance upgrades including wheels, tyres and body kits. There are over 120 global tracks to enjoy and visit.
2. Absolute Reg Personalised Number Plate
The perfect gift for any car lover who has all their internal upgrades sorted. Give their car your own seal of approval with a fantastic personalised number plate from us here at Absolute Reg.
Pick something they love, their name, their initials, their job or even the date of the occasion you're gifting. A personalised number plate is the perfect gift to leave a memorable mark on a car lover's occasion that they'll see and love all the time.
3. Mercedes F1 Silver Arrows Second Edition Monopoly
Monopoly is either your favourite board game or your least favourite board game. However your loved one loves it, how better to excite them than with an F1 special edition. Make yourself responsible for creating a family rift or a friendly disagreement with this Silver Arrows edition of the festive favourite. It's the second edition of the game, and it's designed to make any F1 or Mercedes lover want to breeze past go and collect their £200 as many times as possible.
4. Bond Cars: The Definitive History
The ultimate read for any die-hard James Bond fan. This stunning book full of previously unseen photographs and exclusive interviews by motoring journalist Jason Barlow that will put your giftee as close as they'll ever be to being behind the wheel of the most famous super spy in history. If you really want to push the boat out and get the special edition, you'll also be given a slip case and exclusive posters perfect for any man cave or bond obsessed bedroom.
5. Why We Drive: On Freedom, Risk and Taking Back Control
What better book to guide us through the recent times of motoring and where the world of cars is going than Why We Drive? A fantastic insight into how the world is transitioning from a petrol-powered reliance to a digital future in which electric vehicles take us where we need to go without our hands on the wheel or our eyes on the road.
This book, by Matthew Crawford, an American philosopher, motorcycle lover and car expert is a beautiful insight, personal journey and journal of determination focused around your gift receiver's favourite hobby. A book that will resonate not only with the love of the car in their garage but even more so the feeling at the wheel itself.
6. Dashcam
A very smart Christmas gift which will keep your loved one safe while driving. Due to the rise of accidents which happen daily on the roads and the negligence that occurs, having a dashcam can save you a lot of hassle – especially when an incident occurs which wasn't your fault.
The most up to date dashcams have a sleek, sophisticated look which doesn't spoil the appearance of your car, maintaining the minimalistic look. Most dashcams have full HD video in all lightening conditions, allowing for the best quality footage.
There are many advantages of dashcams and be very cost-effective for the driver, as this will allow for lower insurance premiums as some insurers notice this as having a preventative nature which in turn gives you discounts. Also, having a dashcam will encourage safer driving as this naturally encourages you to think more when you are driving and make better decisions, as you know you are constantly getting recorded.
7. Car Cleaning Collection Kit
The first gift which is a must for every car owner. This gift will keep their pride possession in the best condition possible. A car cleaning kit has everything you need to ensure the best results, looking brand new and will most certainly stand out after this makeover. Most cleaning kits include, wash soap, glass cleaner, wheel cleaner, cream wax and much more, keeping your loved one occupied for hours working on the thing they love most.
8. Super Car Track Day Experience
The ultimate real-life experience fast and furious come to life. Driving super cars for the day – what more could a car enthusiast want? In the UK, there are plenty of circuits which offer car experience days such as Silverstone and Oulton Park, driving your chosen car. You get to choose which car you choose to drive which will be a difficult one as you have options from Lamborghinis to McLaren's and many more, suiting every taste.
This day out will allow you to experience the same tracks, turns and twists that the real world-class professional's drive. At the end of the day, you will receive a photo of yourself speeding around the track. Also, you'll get a souvenir driving certificate which is a great keepsake to remember this unforgettable day out.
Buy and Sell Number Plates With Absolute Reg
50 million number plates – and the perfect one for your vehicle.
Absolute Reg offers more plates than the DVLA, meaning you can find the perfect number plate for your car or motorcycle. Not only that, we deliver quickly to your door. In fact, in 2020, Reviews.co.uk awarded Absolute Reg the highest rating for on-time delivery.
With a private number plate, you can make an investment that grows over time, protect against theft and gain an accessory that's uniquely you. Upgrade your car or motorbike and create a more luxury driving experience.
Use our search function to order your dream number plate today.