Are 4D Number Plates Legal?
17.06.2021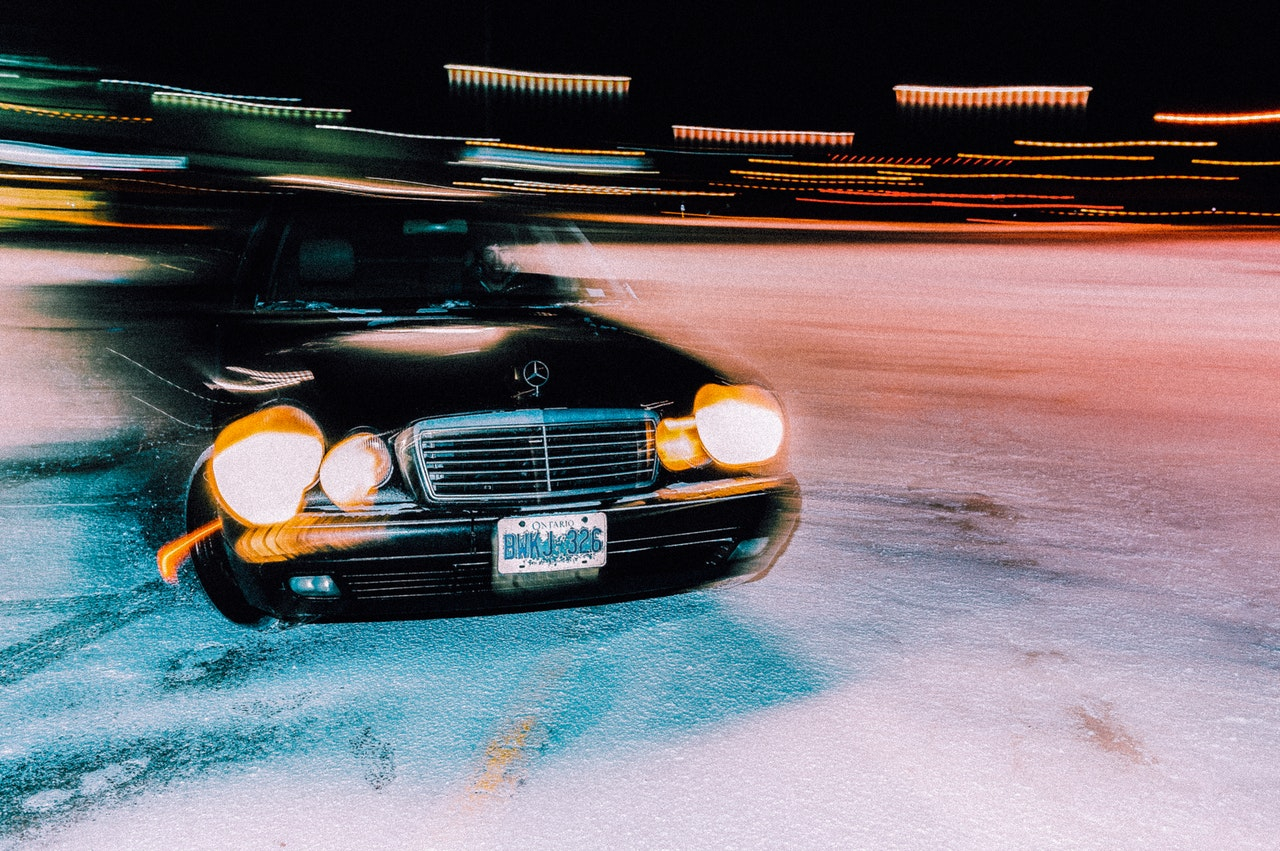 Yes, despite what anyone may try to tell you, 4D number plates are legal!
However, 4D number plates can only be legal if they meet the correct standard of the DVLA.
Here are just a few criteria number plates are expected to follow to be in line with DVLA regulations:
They must be reflective.

They must have black characters on a white background on the front and yellow at the back of the car.

The background style of the plate must not have a pattern.

All number plates must have a mark by the supplier who provided them.
Many have questioned the laws in the views of the DVLA (Driver and Vehicle Licensing Agency). However, 3D and 4D number plates are legal and comply with the British standard for number plates (BSAU 145d / BSAU 145e).
In recent years, British road users have become increasingly fond of 4D laser-cut number plates - and we can see why.
They appear smart and give a great finishing touch to all number plates. Because of some of the legal complications that could arise from 4D number plates, it is always best to buy them from a well-known and reliable supplier.
What are 4D Number Plates?
4D number plates are manufactured with laser-cutting acrylic individual numbers and letters which are then fixed to the number plate. If you run your hand along a 4D number plate, the characters on the plate would feel raised.
4D number plates are a great way to give your number plates that 'wow' factor and make you stand out even more from the crowd with your private number plate.
Many users confuse the 3D effect with 4D number plates. 3D effect numbers plates do not have raised characters and they simply give the 'effect' that the characters are raised even though they aren't.
Why are 4D Number Plates Legal?
There are many ways to inspect your number plate to be sure your 4D plates apply to the DVLA regulations.
Here are five ways you can check to see if your 4D number plate is legal.
Laser-cut characters must be manufactured in the Charles Wright font.

Laser-cut characters must be placed onto a printed number plate with the characters underneath the laser-cut acrylic. This is to ensure that should a laser-cut acrylic character be removed, the number plate will still be visible.

The number plates must be printed onto reflective material.

The components used to manufacture the number plates must meet the BSAU 145d or BSAU 145e standards (September 2021).

The number plates must have the supplying business outlet name and postcode printed on the number plate.
If you are unsure if your 4D number plates are legal. Feel free to contact a member of our team and we will be more than happy to advise you.
What Type of Number Plates are Illegal?
Although 4D number plates are legal, there are plenty of plates that are deemed illegal in the eyes of the DVLA.
As stated previously, the DVLA have strict laws around number plates and a good deal fail to meet the mark. Here are a few types of number plates which the DVLA would deem illegal.
Tinted Number Plates
The UK law states that number plates should not be obscured in any way. So if you have tinted number plates, you could be in breach of DVLA regulations.
You can still use tinted-style number plates but only on show cars, as they are not intended for road use at all. If you do use them on the road, you could receive a £100 fine and possible points on your licence.
Sticker Number Plates
There is a grey area around the law around sticker-style number plates as they follow some of the DVLA's rules on registration plates.
For example, they are clear and easy to observe but, the thin material they are made from is the main issue for sticker-style number plates.
Sticker-style number plates often fail in their MOT for two reasons.
The DVLA states that number plates must be made from reflective material for safety reasons.

They must be marked with the official British Safety Standards mark.
They consider the strength of your number plate too during your MOT. So it's safe to say that sticker-style number plates will not pass an MOT.
Although these number plates could be deemed illegal. You must follow the rules set out by the DVLA so that you don't accidentally put illegal plates on.
Where Can I Buy 4D Number Plates?
It is always recommended, that you purchase your number plates from a legitimate provider, such as Absolute Reg.
This will make your number plate 100% legitimate and road ready without the hassle of buying one second-hand elsewhere. We check all of our stock and get our plates directly from the DVLA.
At Absolute Reg, we stock thousands of 4D number plates, all with their own personalisation options. It couldn't be easier to find a 4D number plate of your choice.
The option to select 4D number plates can be added to your order as you proceed through the checkout page for your selected registration plate(s).
Types of 4D Number Plates We Provide
As 4D number plates are an option that can be added to any registration plate, you can browse from our full selection. Use our number plate search to find your perfect registration.
Do any of these options take your fancy with 4D number plates?
Whether you're looking for dateless number plates and Northern Ireland number plates, or new style number plates, Absolute Reg has over 50 million registration to choose from.
4D Number Plates FAQ
Can I change the spacing of my number plate?
No, the DVLA state that all registrations must be spaced out as shown on your V5C or registration plate documentation.
Can I add my name at the bottom of my number plate?
No, the DVLA does not allow you to add any personal details to the number plates. To meet legal requirements, UK number plates must have the name of the supplying outlet and postcode.
Can I have 4D laser cut numbers for the number plate my vehicle was issued with before?
Of course, you can change the original number plate on your vehicle to a 4D number plate if you wish.
Are 4D plates still recognised by ANPR Cameras?
Yes, ANPR cameras still capture all 4D number plates.
Can I have different colour laser-cut characters?
No, the law states that road-legal UK number plates can only use black Charles Wright font characters.
Do you need to tell your insurance that you have 4D number plates?
You do not need to tell your insurer about your standard number plate, so there is no reason to alert them you have 4D number plates.
What is the difference between 3D and 4D number plates?
The difference between 3D and 4D number plates is that 3D plates appear raised, whereas 4D plates are actually raised. 3D number plates are made from a gel polyurethane resin, while 4D number plates are made from acrylic that is cut using a laser.
Read More
Number Plate Rules & Laws 2023
Number Plate Screws & Fixing Laws
How ANPR Affects Number Plate Owners