DVLA V778 Retention Form Explained (With Simple Instructions)
18.01.2023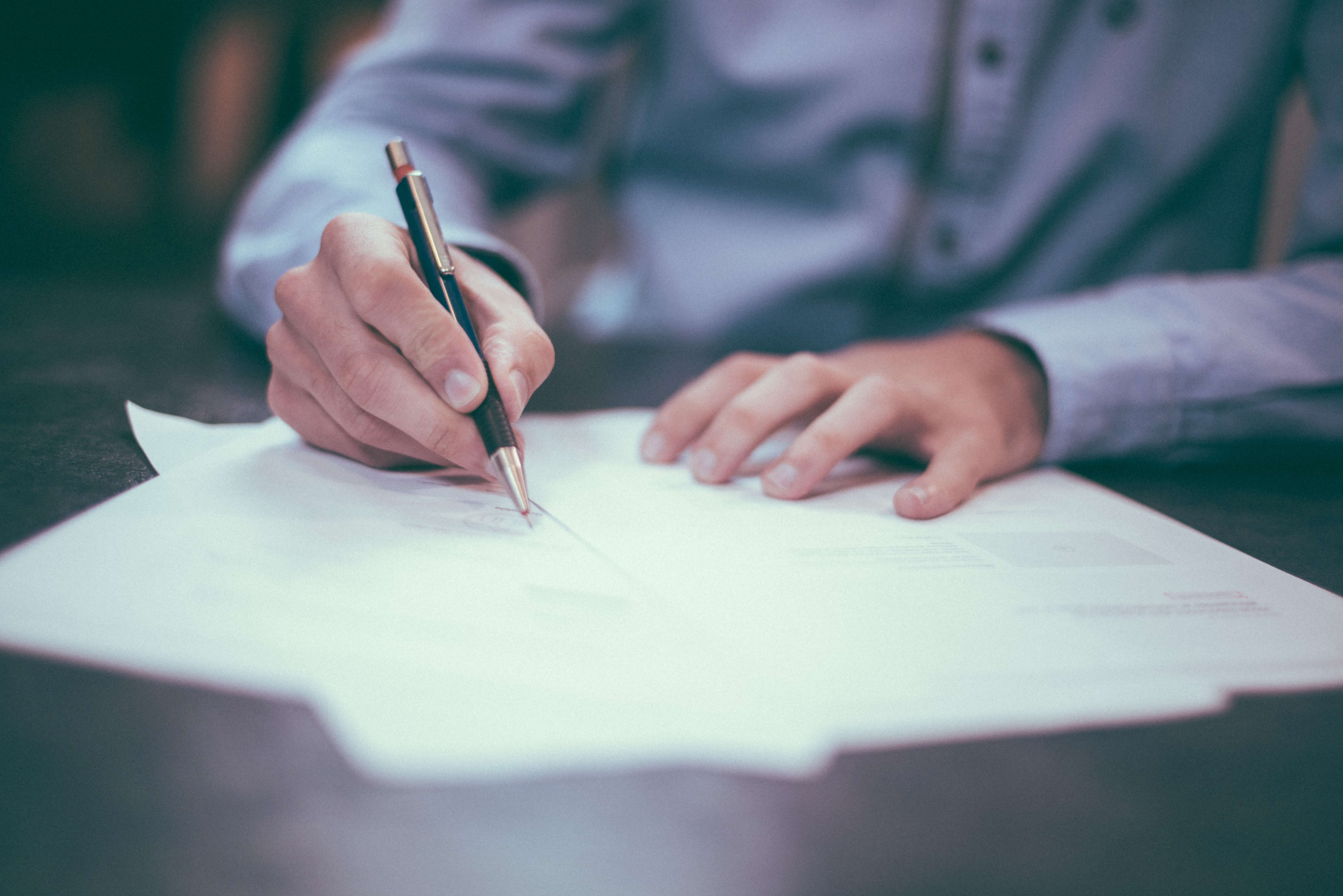 If your private registration isn't attached to a vehicle – and you don't have the correct documentation – you could lose the right to the number. That's your personal number (and investment!) down the drain…
Thankfully, the process of filling out retention documentation couldn't be any simpler. In this blog post, you'll learn everything you need to know about the DVLA V778 retention form: what it is, why it's needed, how to apply for the form and answers to frequently asked questions.
By the end, you'll know exactly what you need to do to apply for the V788 form, so you can keep your number and enjoy the benefits of your private number plate.
What is the DVLA V778 Retention Document?
The DVLA V778 retention document means you can keep your personalised private number plate, even if it isn't attached to a vehicle. Once you remove it from your vehicle, you'll need to fill in the form and you'll receive the document from the DVLA. This is useful for people who want to change their number plate, but don't want to sell their old one either.
Why You'll Need It
If you don't have the correct documentation when your registration isn't attached to a vehicle, then you may lose the right to the number. You don't want to spend money on a personalised plate, only to not be able to use it again!
What is the Difference Between a V750 and V778?
A V750 is for new registrations. For example, in cases where the number has never been used on a vehicle before. A V778 is for when a number has previously been registered to a vehicle, but it isn't any more and you still want the rights to the number.
What Does the V778 Document Look Like?
It's a green A4 piece of paper. It includes information such as the:
Grantee
Vehicle registration number
Expiry date
Reference number
Nominee
There are also spaces for you to contact the DVLA to add a nominee, extend the retention period or change your address.
Who Can Apply for the Document?
You can only apply for a V778 if you're the registered owner or keeper of the vehicle. You can, however, transfer ownership to another vehicle if you decide to sell the number plate (more on that later).
How to Apply for a DVLA V778 Retention Document
There are two ways to apply for a V778:
Apply Online
Simply visit the DVLA's retention page and follow the instructions. Have your documentation and card details ready to pay the fee.
Apply Via Post
Alternatively, you can fill everything out on paper and send it to the address listed on the form.
Essential Information You Need to Know
A personalised registration number can either be attached to a vehicle or on retention – otherwise, you may lose the rights to it.
If your number is on retention, you can transfer it to a new vehicle before it expires. Alternatively, you can leave it on retention for as long as you want – as long as you renew it 28 days before the expiry date.
The vehicle must be in the name of the Grantee or Nominee. Also, only the Grantee can assign a Nominee.
Key Terminology
Grantee: the person who has the rights to the registration number.
Nominee: the registration can be transferred to a nominee if the Grantee wishes.
Registration number: the number that appears on your number plate.
Expiry date: the date at which you will no longer have the rights to the registration, unless you apply for renewal.
Frequently Asked Questions
How Long Does a V778 Last For?
10 years. If your registration is on retention, you must renew the form 28 days before the expiry date.
How Do I Transfer a Number Plate From a V778 Retention Certificate to a New Car?
Have your V778 and V5C registration documentation filled out and ready.
Go to the DVLA 'Assign a private number to a vehicle' page and follow the instructions.
You'll be notified if your application has been successful almost instantly. If not, there will be instructions to follow.
Once accepted, swap your number plates over.
Tell your insurance company that you've swapped number plates.
Finally, you'll receive the V5C documentation from the DVLA.
Can You Put Any Plate on Retention?
They have to meet certain requirements. For example, they can't start with "Q" or "NIQ".
Is There Any Eligibility Criteria for My Vehicle?
It needs to be operable with an MOT.
A SORN (Statutory Off Road Notification) must've been issued without a break from tax expiry within the last five years.
It needs to be registered in the UK and be on the DVLA database.
Your V5C can't include a note saying the number is "non-transferable".
The V778 form has to be in the name of the owner of the vehicle.
How Much is the Retention Fee From the DVLA?
£80. The fee stays the same whether you're completing the application process online or via post. If you want to change or add a nominee, this comes at no extra cost.
What Happens if You Don't Put Your Number Plate on Retention?
If your number isn't attached to vehicle or on retention, it will cease to exist. You won't be able to assign it to a vehicle in the future, either. Not only that, you won't be able to sell it on and it will lose all monetary value.
How Long Does it Take to Get a Retention Certificate From the DVLA?
It can take up to six weeks to receive your V778 certificate. The DVLA have to check whether the vehicle is insured and taxed before they send it to you.
How Do I Change Ownership on a Retention Certificate?
You can change ownership by assigning it to someone else's vehicle. Once it's assigned to their vehicle, they're the owner of the number plate. You can do this easily by selling your number plate with Absolute Reg. We'll give you an accurate valuation and help you find potential buyers in no time.
What Do I Do If My V778 or V750 Document is Lost or Stolen?
You can apply for a replacement V778 or V750 document if it's lost or has been stolen. It can take 3-4 weeks to receive the documentation. You can apply for this by visiting the DVLA 'Renew or replace your private number' page, or by posting a letter to the following address:
DVLA Personalised Registrations,
Swansea,
SA99 1DS
Buy and Sell Number Plates with Absolute Reg
50 million number plates – and the perfect one for your vehicle.
At Absolute Reg, we have more plates available than the DVLA. That means you can find almost anything you're looking for, and get a plate that's uniquely you. In 2020, Reviews.co.uk awarded Absolute Reg the highest rating for on-time delivery, so your plate will arrive in no time.
With a private number plate, you can personalise your vehicle, protect against theft and even make a profit. Upgrade your car or motorbike and create a more luxury driving experience.
Use our search function to order your dream number plate today.