Are Private Plates Worth It? 6 Key Benefits
23.06.2023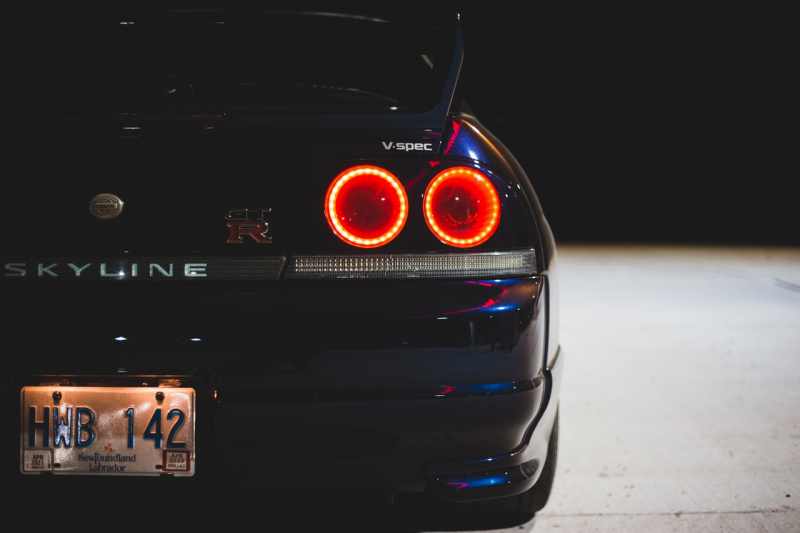 Personalised number plates have grown in popularity over the years, since becoming available to the general public.
For anyone who hasn't owned a private plate before, the question "are private plates worth it" may come to mind. The reality is, there are plenty of hidden benefits and advantages that come with the purchase of a private plate. So, here's our guide to the many advantages of owning a personalised number plate.
1. They Hide the Age of Your Car
The DVLA's standard registration plates include age identifiers that display the year a vehicle was first registered. You can't customise and display number plates that make your vehicle seem newer than it actually is. But personalised plates can help conceal the age of your vehicle and give it a timeless look.
2. Use Them To Market Your Business
Personalised number plates can be an excellent way to promote your organisation out on the streets. Adding business-related registration plates to your organisation's vehicles could help you get noticed in your community. A custom number plate will also give a better impression to members of your target audience when they spot your vehicles in public.
3. They're a Great Investment
As a general rule, your number plate is the only part of your car that will go up in value over time. This puts private plates in the same field as other investments types such as stocks and jewellery.
Even better, you can proudly display your personalised number plate as much as you want, and never lose market value while doing so. Given that your vehicle needs to have a registration plate anyway, you might as well have a personalised one that will act as the 'cherry on top' of your car, turning heads for the right reasons.
Find out more about investing in private plates with our private number plates as an investment blog.
4. Use Them To Personalise Your Vehicle
Private number plates are the perfect way to personalise your car or motorbike. You can buy a number plate based on name, initial and occupation, for example. There are quite literally thousands of options to choose from, so you can have a number plate that's uniquely you. Using dateless number plates, you can customise your plate with fewer restrictions on numbers and letters. Get creative and see what you can come up with!
5. They Make a Great Gift
Do you have a friend, colleague, or family member that loves nothing more than their car? Then a personalised number plate may be the perfect gift. It's one way you can help them to elevate their vehicle and add that last finishing touch.
They're easy to order and, with a site like Absolute Reg, you can use our search function to find almost any plate you can think of. You could get one that includes an in-joke, or send someone you love a secret message. With fast delivery, you can get one sent to your door in no time at all – just in time for Christmas and birthdays.
Need more help with gifts? Read our 8 Gifts For Car Lovers blog for more inspiration.
6. They Add a Sense of Luxury
If you own a luxury vehicle, then a personalised number plate will take it to the next level. Many celebrities, millionaires and business owners have personalised plates. They're a status symbol and a way to make your car or motorbike feel even more special.
For road users that are out to impress, a private number plate can make a great first impression. Whether you're on a date, meeting a client for the first time or just nipping to the shops, a private plate can be a great conversation starter!
Frequently Asked Questions
Are Private Plates a Good Investment?
Generally speaking, yes, private plates can be a good investment option. However, this is completely dependent on how well you play the market. Knowing which plates will bring a good return is key to making profits when it comes to buying and selling private plates. Read our blog post about private plates as an investment to learn more.
What is the Benefit of Private Plates?
Private plates have many benefits: they can hide the age of your car, add a sense of luxury, allow for personalisation, market your business and provide you with an investment opportunity.
What is the Point of Private Number Plates?
Not only do private number plates help you personalise your vehicle, they can also prevent it from being stolen. That's because it makes your car or motorbike more easily identifiable. In addition, private plates are a great investment. Prices are only increasing over time, so if you buy now and sell later, you can generate a good profit.
Does Your Car Insurance Increase With a Private Number Plate?
No. Every vehicle needs a number plate. Whether it be a personalised plate or not, a new number plate will have no impact on your insurance.
Buy And Sell Number Plates With Absolute Reg
50 million number plates – and the perfect one for your vehicle.
At Absolute Reg, we have more plates available than the DVLA. That means you can find almost anything you're looking for, and get a plate that's uniquely you. In 2020, Reviews.co.uk awarded Absolute Reg the highest rating for on-time delivery, so your plate will arrive in no time.
Are private number plates worth it? Of course – you can personalise your vehicle and even make a profit. Upgrade your car or motorbike and create a more luxury driving experience.
Use our search function to order your dream number plate today.
Read More
How to Select the Perfect Private Number Plate
How Much Is My Number Plate Worth?
How to Buy Private DVLA Number Plates
What are the Different UK Number Plate Styles?
The Best Place to Sell Your Private Number Plate Successfully
Best Personalised Number Plate Ideas
How to Sell Your Private Number Plate for a Profit
How to Get a Private Number Plate: Step-by-Step Guide
Sources