Benefits of buying personalised number plates
17.12.2021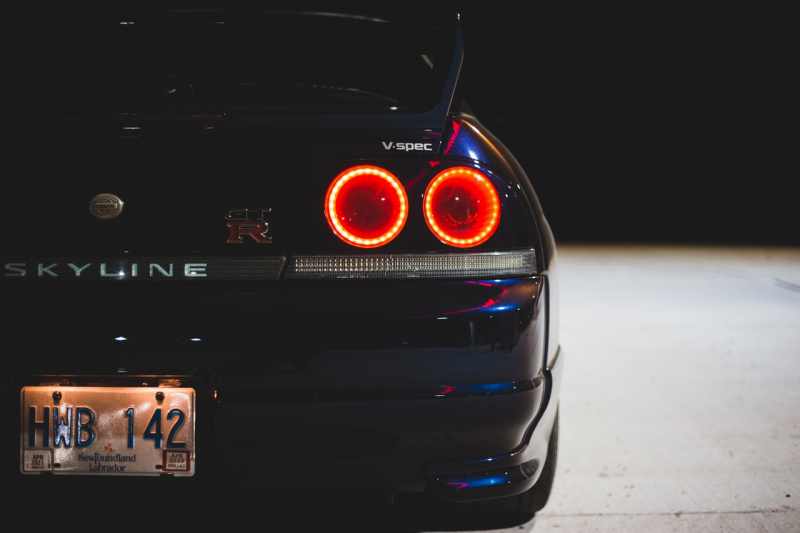 Personalised number plates have grown in popularity over the years since becoming widely available to private individuals. Custom registration numbers are most often purchased by car owners to give their vehicle a special personalised touch, perhaps displaying their name and initials or to commemorate a special occasion. However, some businesses even use these plates as a unique marketing opportunity.
However, as well as offering distinctive customisation for a personal feel, personalised number plates come with a host of benefits that you may not have thought about. So, here's our guide to the many advantages of investing in DVLA personalised number plates.
They hide the age of the car
The DVLA's standard registration plates include age identifiers that display the year a vehicle was first registered. Although you can't customise and display number plates that contribute to making your vehicle seem newer than it actually is, personalised plates can help conceal the age of your vehicle and give it a timeless look.
Take advantage of business and marketing opportunities
Almost any form of marketing and advertising is beneficial if you own a business, and personalised number plates can be an excellent way to promote your organisation. They can help a business develop a strong brand identity and reputation, in addition to raising awareness of the business's specific products and services.
Adding business-related registration plates to your organisation's vehicles could help you get noticed in your community. A custom number plate will also give a better impression to members of your target audience when they spot your vehicles in public.
They won't wear and have value
The cost of some private registration plates has risen sharply, particularly for highly desirable number plates with fewer digits and aesthetic appeal, indicating that the value of personalised plates is increasing alongside their popularity. As a result, they can be a sensible purchase because they are unlikely to lose value.
Even better, you can proudly display your personalised number plate as much as you want, and it will never tarnish or fade. Given that your vehicle needs to have a registration plate anyway, you might as well have a personalised one that will act as the 'cherry on top' of your car, turning heads for the right reasons.
Acts as a deterrent to crime
Although personalised plates may make a motor appear more distinguishable and easily identifiable, they could also help to prevent your car from being stolen. This is because it is thought that prospective criminals would not wish to steal automobiles that can be identified easily, given that this could increase the likelihood of them being caught and convicted.
So, if your car is ever stolen and it has a custom number plate, this could very well make it easier for members of the public to notice, thereby potentially leading to your vehicle being more easily recovered. After all, if your personalised plate essentially shows your name or a witty combination of letters and numbers, the chances are that a lot of people who spot it 'in the wild' will remember it.
There you have it – just a few powerful reasons to seriously consider buying a personalised plate for your vehicle. Perhaps it's something you could treat yourself to in 2022, with a little help from the Absolute Reg team?