How to Get a Private Number Plate: Step-by-Step Guide
05.09.2023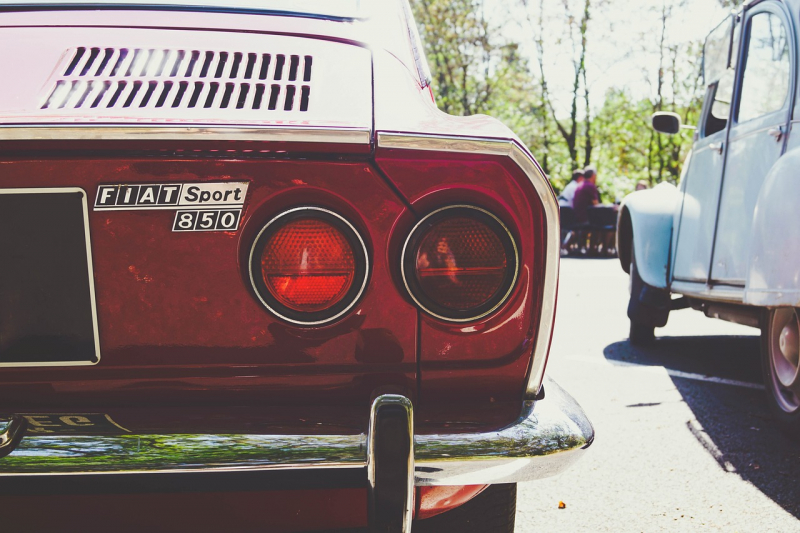 Looking to buy a number plate, but not sure what the process looks like? If you've never done it before, it can feel like a slightly daunting task. There's lots of documentation to be aware of, which can look intimidating at first glance. Also, there are rules and regulations you need to adhere to, otherwise you'll be breaking the law.
However, once you break it down, it's a simple process. In this guide, you'll learn how to get a private number plate into four simple steps. By the end, you'll have a clearer idea of exactly what you need to do, so you can get searching for your dream plate today.
1. Decide What You Want
There are literally millions of private plates on the market, so where do you start?
First, it's a good idea to know what plate you're looking for. Research the different number plates styles, so you know what might work best for your needs.
It's also important to consider number plate laws, so you know what you can and can't have on your number plate. This will help to manage your expectations from the start.
Now, onto the fun part: coming up with your ideal registration combination. There are lots of different ways you can personalise your plate. Perhaps you want it to spell your name, location, favourite sports team or car manufacturer? Read our number plate ideas guide for more inspiration.
If you're still unsure what you want, you can find more detailed information in our guide to selecting the perfect number plate.
2. Search for Your Plate
Now you have an idea of what plate you want to buy, it's time to check that it exists.
You can use our number plate search function to help with this. At Absolute Reg, we have a database of over 50 million plates to choose from, so you're bound to find something that meets your needs. You can search for different styles and what you want to appear in the registration.
If you want to filter by price, you can also have a look at our cheap plates for under £50, £100 and £200.
3. Buy the Plate
Once you've found the perfect plate, you're ready to buy! There are a few ways you can do this:
DVLA
To buy plates directly from the DVLA, explore their portal to search for your plate. Alternatively, you can attend one of their online auctions. Here, you can bid on different plates to try and get a competitive price.
Broker
Another option is to buy directly from a broker. Often, they'll try and negotiate a higher price, as they want to make a profit, so this isn't always the most affordable method.
You can also browse websites like Gumtree and eBay. Often, individuals looking to sell their plate advertise them here. But if you want additional support buying and transferring the plate to your vehicle, a specialist seller is a preferable option.
Specialist Seller
It's quick and easy to get a private plate from a specialist seller like Absolute Reg. You can pay upfront with your debit card, credit card or PayPal – all within our secure payment system. Alternatively, you can also pay on finance with our partner, Payment Assistant. This way, you can spread the cost of the plate of 12, 24 or 36 months, offering you more flexibility.
Not only that, as part of our price promise, if you find the same plate cheaper elsewhere, we'll match the price (or even beat it).
4. Assign it to Your Vehicle
Once the private plate you've bought has been taken off the previous vehicle, you need to assign it to yours.
To do this online, go to the assign a number page on the DVLA website. Then, fill out the form with information about the registration number, and complete all the details. You'll need your V5C document to hand to do this.
Alternatively, if you want to assign the plate via post, you'll need a V317 form. Once you have this, enter your information, including the reg number and details from your V5C document, then send it to the DVLA.
For both methods, you'll have to pay an £80 fee to the DVLA, and you'll usually receive your updated V5C document within two weeks.
If you want to keep the plate on retention, rather than assigning it to a vehicle, you need to follow a slightly different process. In short, you'll need to fill out a V778 retention form if you want to retain the plate. To learn more, read our guide to retaining your number plate for more information.
Final Thoughts
Getting a private number plate is quick and simple if you follow our step-by-step guide. However, if you ever need any help with this, our customer service team are happy to help. They can guide you throughout the entire process to ensure you get the plate you want, hassle-free.
Get started with a number plate search today.
Frequently Asked Questions
Can I create my own private number plate?
Yes, you can have a number plate made with a unique combination. However, there are a few caveats to this. It must meet number plate rules and laws. Also, it must not already exist. If this is the case, you'll have to buy it from the owner if they're willing to sell it.
How do I get a private number plate from the DVLA?
There are two common ways to get a private plate from the DVLA: buying one from their website, or going to an online auction. To buy a plate from them, simply go to the DVLA portal and find the plate you wish to purchase. Alternatively, have a look at their upcoming auctions, and register online to gain access.
How quickly can you get a private number plate?
The process of buying and transferring a number plate to your car can take 2 to 6 weeks. Depending on who you're buying from – the DVLA, a broker or specialist seller – delivery times can vary. Once you've bought the plate and requested a transfer from the DVLA, this usually take 2 weeks, but can take longer in peak times.
Read More
How to Sell Your Private Number Plate for a Profit
Guide to Investing in Number Plates
How Much Is My Number Plate Worth?
The Best Place to Sell Your Private Number Plate Successfully
Sources
DVLA Assign a Number Plate Page