Best Personalised Number Plate Ideas
30.08.2023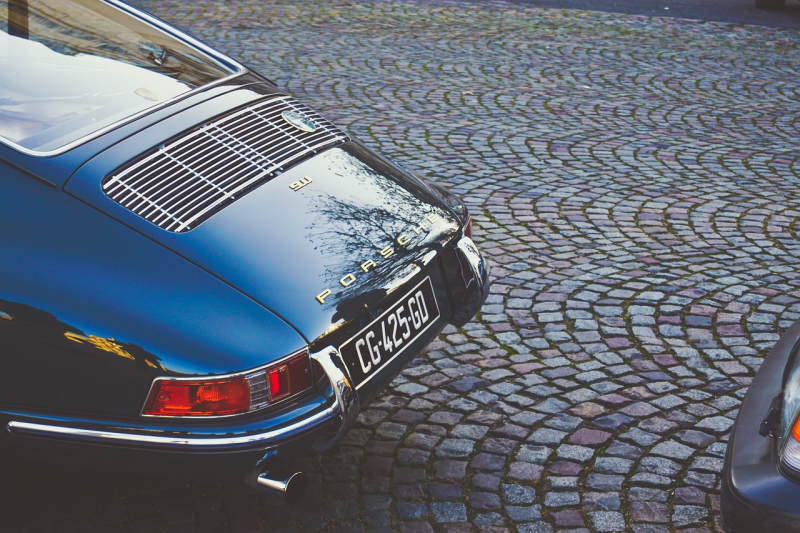 Personalised number plates are an excellent way to elevate your vehicle and add a unique personalised touch to it. However, with millions of number plate combinations in different styles to choose from, finding the right one can be difficult. It's not always easy to come up with number plate ideas either, especially if you are purchasing a private plate as a gift.
For your number plate, you might want to add your name, a funny phrase or something thoughtful. You might even want to display your favourite sports team or band. With the sheer number of plates available, there isn't a limit to how creative you can be with your number plate ideas. You can combine letters and numbers to create something personalised for yourself or someone else.
But where should you start with your number plate ideas? In this article, we'll outline a few initial ideas to get you started. From there, you should be able to find the ideal number plate for you.
Read on to find out about the different ideas we have and how the formats and number plate styles work.
Number Plate Styles To Choose From
There are plenty of number plate ideas to pick from, but understanding the different styles and how the characters work can help you with your private number plate ideas. In total, there are four number plate styles to choose from. Each number plate style is very distinct and some offer more customisation options than others. See examples of all the styles below to help give you some ideas on what number plate format is best for you, or read our guide to the different UK number plate styles.
Searched with 'Bob'
Searched with 'SAM'
Searched with 'DOG'
How Do You Come Up With a Good Number Plate Idea?
In order to get started with generating ideas for your personalised number plate, it is important to know how to best utilise the numbers and letters. The letters and numbers can be exchanged to create unique and distinct number plate combinations.
They can be used in a clever and creative way to make numbers and letters appear as something they are not. It is important to consider these when coming up with number plate ideas. Here is how each letter and number can be used in an imaginative way:

B could represent Be

C could represent See or the Sea

D could represent Dee

G could represent Gee

J could represent Jay

K could represent Kay

K8 or KT could represent Katy or Katie

L or EL could represent Elle, El or Ellie

M could represent Em or Emily

MA could represent Emma or Mother

O could represent Oh

P could represent Pee

R could represent Are

T could represent Tee or Tea

U could represent U

Y could represent Why
Numbers can also be used to display certain letters, depending on how they can be interpreted:
0 can be displayed as O

1 can be displayed as I or represent Won or One (like #1)

2 can be displayed as Z/R or represented as To or Too

3 can be displayed as E

4 can be displayed as A or represent For

5 can be displayed as S

6 can be displayed as B/C/G

7 can be displayed as T/Y

8 can be displayed as B or represent Ate or Hate

9 can be displayed as G

10 can be displayed as IO

11 can be displayed as LL/II/U/H

12 can be displayed as R

13 can be displayed as B

14 can be displayed as IA

15 can be displayed as IS

16 or 19 can be displayed as IG
There are plenty of creative and imaginative ways to select your number plate combination. You can use the letter and character displays in the above section or come up with something brand new. But to make your life a little easier, we've selected some of the best number plate ideas below, to get you started.
The Best Number Plate Ideas
1. Names
This is the most common and obvious number plate idea is to use your own or someone else's name. There are countless ways to incorporate a name into a number plate. You can use the numbers and letters to come up with something close to a name or a nickname. The downside to names on number plates is that they are always in very high demand and, as a result, they can be expensive. However, with the many combinations available you should be able to find a number plate name combination that suits you.
Furthermore, if you have a three letter name such as Sam, Tom, Ben or Amy, Prefix and Suffix plates can offer a closer resemblance to your name. This is because they use a combination of three letters either at the start of a number plate or at the end of a number plate.
2. Phrases
This number plate idea is a little harder to find in standard combinations, but can have a great effect. Many phrases can be used in number plate combinations such as using 'I LV U' or an abbreviation of letters and numbers. It's also good if you are wanting to create a comedic effect with your number plate. For example, with the number plate combinations you could represent 'W0W' or 'L01' or 'B00' and so on. Perfect for putting a smile on someone's face.
3. Business names and events
Personalised number plates can be used in various ways for numerous occasions. If you have a business and want to add to your marketing tactics, purchasing a plate with your business name on it can be a great idea. It's unique and interesting enough to draw potential customers. It can also be used for company events like anniversaries or end-of-year presentations. There are many ways a business can utilise a personalised number plate!
4. Initials
Very similar to using your name as a number plate idea, initials can also be used. In fact, it is much easier to find a number plate which contains your initials than your full name. This is because when searching for a number plate it is easier to find two of the same letters next to each other than a full name. With our super search function, you can select your initials in the prefix or our current search. This will give you hundreds of number plates with your initials to choose from.
5. Jobs
If you are proud of your career or job, a personalised number plate with your profession could be a good idea. There are also a few clever ways you can display your profession or career with number plate combinations and styles. For instance, if you are a singer you could try the combination 'S1 NGR' or if you are a baker you could have the combination 134K ER.
6. Hobbies & interests
If you have a particular interest or hobby, you might want to display it on your vehicle. So if you have a love for golf, football, bingo, racing or anything else, there are plenty of number plate combinations you can use.
7. Special dates
Special dates can be a great idea for your number plate, especially if you are planning on purchasing one as a gift. There are plenty of special dates to choose from. It could be for a birthday, Christmas, Mother's Day, Father's Day, a wedding or even an anniversary. You can use the numbers in your combination to express these dates or create a unique message.
Buying A Private Number Plate From Absolute Reg
Once you've decided on the type of number plate you want and found a number plate combination that suits you, the next step is purchasing it. When you purchase a number plate from Absolute Reg, you can be assured that you are always getting the best deal with our price promise guarantee. This means if you find a cheaper plate from another supplier, we can guarantee to meet or even beat that price.
There are other benefits when buying a private number plate from Absolute Reg as well. Here is why you should use Absolute reg as your number plate supplier.
Over 50 million number plate combinations to choose from.

An excellent customer service team dedicated to helping all our customers find what they need.

On-time deliveries, meaning that your private number plate will arrive straight at your door.

Receive a certificate of entitlement from the DVLA (V750 certificate of entitlement) whenever you purchase a private number plate from us.
Use our search function and find your perfect private number plate today!
Read More
How to Select the Perfect Private Number Plate
How Much Is My Number Plate Worth?
How to Buy Private DVLA Number Plates
Are Private Number Plates Worth It? 6 Key Benefits
The Best Place to Sell Your Private Number Plate Successfully
How to Sell Your Private Number Plate for a Profit
How to Get a Private Number Plate: Step-by-Step Guide