The Best Place to Sell Your Private Number Plate Successfully
23.06.2023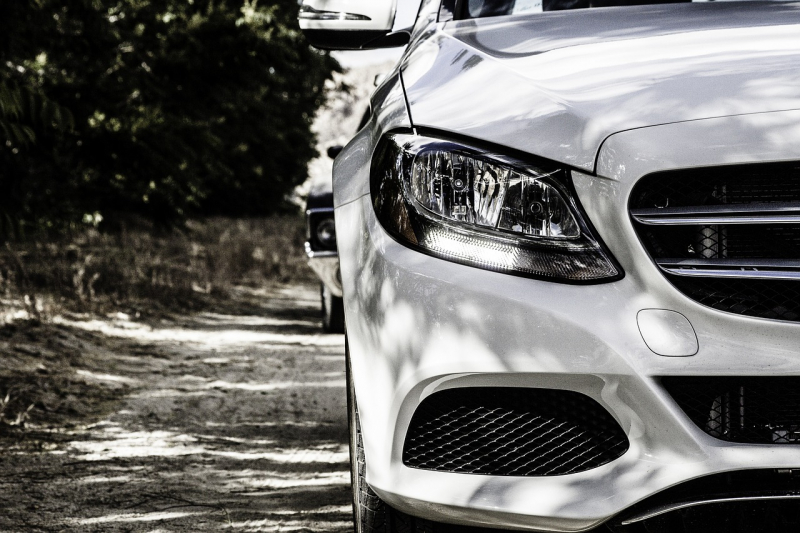 Private number plates are big business. In fact, the industry is now predicted to be worth over £1bn in the UK alone, according to research by Compare the Market.
Private plates are a great investment, as they often increase in value over time. If you've been holding onto a number plate for a while, perhaps you're ready to sell and reap the rewards.
Not sure how to sell your private number plate? There are lots of factors to consider. Of course, you want to get the best price possible, but different methods all have their advantages and disadvantages.
In this guide, we'll compare the best places to sell your private number plate. As a result, you'll be able to choose your preferred method for a successful sale.
3 Popular Ways to Sell Your Private Number Plate
1. Specialist Seller
This refers to a company that specialises in buying and selling number plates. How this works is that they'll provide a valuation for your plate, then find you a buyer.
They often have expert teams with years of experience in the industry, so they can provide a valuation that's realistic and achievable. Not only that, they have large advertising networks, meaning they can find you a buyer much faster than other methods.
You do have to pay a fee to use these services, but it's the most efficient and reliable way to sell your plate.
2. Auction Sites
Alternatively, you can auction your plate on a website like eBay. Here, you can set your own reserve price without an independent valuation, offering you more flexibility.
However, without expert knowledge of the market, you may struggle to set an accurate price. And, even then, you can't guarantee that the plate will be sold for the reserve price, or even at all!
There are more risks involved with auction sites, but it's ideal if you want to set your own price.
3. Private Sale
By selling a plate privately, you have control over the entire process. You set the price, find a buyer and make the sale. With this method, you don't have to pay any fees to third parties.
The main risk involved here is that you may struggle to get your plate seen by prospective buyers. Yes, you can pay for advertising on websites like Gumtree. But without a good understanding of advertising, you may struggle to attract clicks on your ads.
There aren't as many costs involved, but there's a lower success rate overall when trying to find a buyer.
Method
Pros
Cons
Specialist Seller

Fast

Accurate valuation

Sale more likely

Fees
Auction Site
Control over the price

Sale less likely

Inaccurate valuation

Fees

Private Sale
Control over the process

Slower sale

Sale less likely

Inaccurate valuation
The Best Place to Sell Your Private Number Plate
Overall, the best place to sell your number plate is via a specialist site. That's because you can use their expertise to make a sale more likely. It's often faster than other methods, and you can take advantage of their advertising networks to find a buyer. Granted, you do have to pay fees, but it's worth it to make the process easier for the seller. In short, it offers you the best chance of a successful sale, so you can make a profit on your plate.
Selling Your Plate with Absolute Reg
At Absolute Reg, we have years of experience buying and selling number plates. You can get an accurate valuation from our expert team in under 24 hours, helping you to accurately predict the price of your plate.
Once the valuation is complete, we'll put your plate live on our site. But we won't just let it sit there! We actively find buyers for you through our advertising networks. We advertise on social media, in newspapers and magazines to find you a buyer quickly.
Learn how to sell your number plate with us today.
Frequently Asked Questions
How are number plates valued?
Number plates are valued based on the price they will likely sell for in the current market. There are multiple factors to consider. For example, is the registration popular? If your plate spells out a common name like 'Matt', there will likely be more demand for it. But it also depends on how many similar number plates are on the market. Common names will sell easily, but may not have a high price if many are available. In short, supply and demand determine how number plates are valued.
What are some examples of expensive number plates?
The registration OLV 13R was valued at £81,495 in 2022, with a potential resale value of £567,658. 8 EEF is currently valued at £57,823, but could make as much as £408,843 if demand is high. L011D0N was valued at £101,490 in 2022, but could be sold for as much as £706,934.
Read More
Benefits of Buying Personalised Number Plates: Are They Worth It?
How to Select the Perfect Private Number Plate
How Much Is My Number Plate Worth?
How to Buy Private DVLA Number Plates
What are the Different UK Number Plate Styles?
Best Personalised Number Plate Ideas
How to Get a Private Number Plate: Step-by-Step Guide
Sources