How Much Is My Number Plate Worth?
26.07.2023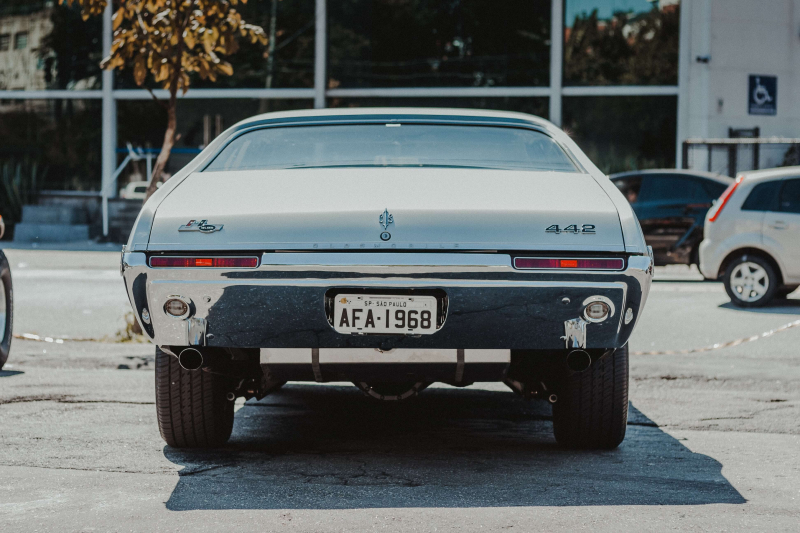 The same as any other market, knowing which number plates are a good investment can be daunting to an untrained eye. In this article, we break down how to spot a good value number plate to make the market easier to navigate. As a result, you'll have a better understanding of how much your number plate is worth.
What Changes The Value of a Plate?
Knowing what makes a number plate valuable is key to finding hidden gems when browsing the market. Whether it be a 1 Digit Plate or a 6 Digit Plate, here are a few tips on what to look out for when shopping for number plates.
The Market
Similar to any other market, the one for number plates is always changing. That being said, as long as your chosen plate is in good condition, it should sell for a good price.
The Content of the Plate
There are certain types of number plates that will always sell well. The best example of this type of plate are any "name" plates. This is a number plate that is styled to look like someone's name.
For example, for the name "Mike", the plate "MI1 KES" is a great choice. This same rule can be applied for almost any name or nickname, making them a widely popular choice of plate.
The Rarity of the Plate
A huge factor at play with the valuation of number plates is the rarity. Typically, the most rare number plates are the ones that fetch the highest prices. Plates that include fewer characters, hold historical value, or hold some significance to iconic cars, are some notable plates that fit this category.
For example, the "25 0" plate would be considered high value due to its ties to iconic cars like the Ferrari 250 TR and Ferrari 250 GTO.
Current Trends
It goes without saying that current trends influence almost anything, including number plate pricing. With the changing of internet culture comes changes in what is classed as a high value plate. Stay ahead of the game by keeping on top of what's trending locally and online!
Number Plate Valuation FAQs
Can You Make Money Selling Number Plates?
Selling number plates can be a great way to make money, you just need to know the market. Pay attention to current trends and what's popular at auctions to know what to sell and how much to sell it for.
How Long Does It Take To Sell A Private Number Plate?
The process of selling a number plate can take anywhere from days to years. However, the average time it takes is 9 to 12 months, but be prepared for it to take longer.
How Long Do You Own A Number Plate?
Your right to use your private plate must be renewed every ten years. This is achieved through the renewal of your V750 or V778 documents. These documents are used to show ownership of a specific plate, so if you have multiple private plates, you will have one document per plate. If you bought your number plate before 2015, the amount of time your documents are valid for may be shorter, so remember to check your renewal date.
Where to Buy and Sell Number Plates
With years of experience working with both buying and selling number plates, you know you're in good hands with Absolute Reg. To get an accurate plate valuation in under 24 hours, contact our expert team on 0203 811 2610.
When you're ready to sell your plate, we'll advertise it on our site – as well as our network of magazines, newspapers and social media platforms – to find the right buyers for you!
Learn how to sell your number plate with us today.
Read More
How to Select the Perfect Private Number Plate
How Much Is My Number Plate Worth?
How to Buy Private DVLA Number Plates
What are the Different UK Number Plate Styles?
The Best Place to Sell Your Private Number Plate Successfully
Best Personalised Number Plate Ideas
Are Number Plates Worth It? 6 Key Benefits