How to Buy Private DVLA Number Plates
26.07.2023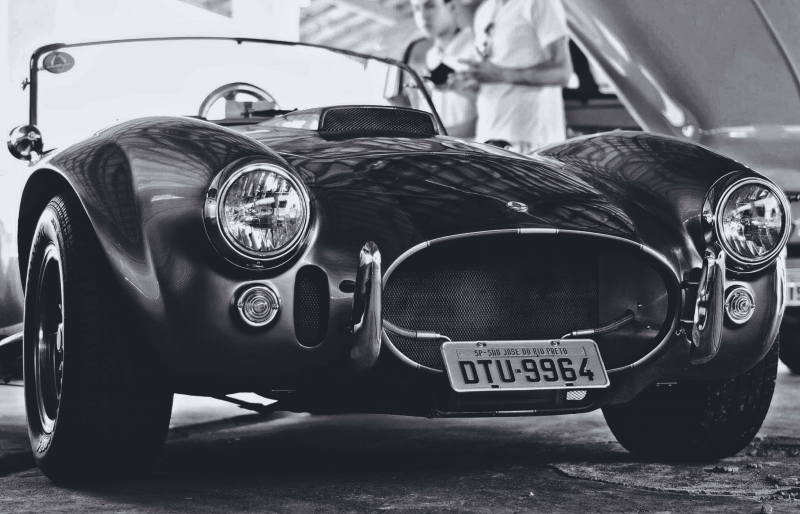 Private DVLA number plates have been around for a very long time. The DVLA started to sell and auction private registrations over 30 years ago in 1989. You can buy personalised plates directly from the DVLA. However, it can be tricky to find the right DVLA plate for you.
In this blog, we'll go into detail about what you need to know when buying private number plates with the DVLA. There are a few things you need to consider before you make a decision. Whether that's the style of plate you want, the rules and regulations around private DVLA number plates or if you want to sell your number plate.
Explore our blog to discover everything about buying and selling private number plates from the DVLA.
What is the DVLA?
The DVLA are the driver and vehicle licencing agency. They store more than 50 million driver records and are responsible for maintaining driver registrations and licences in the UK. They are also the organisation that sets all the rules and regulations for number plates each year and decides which number plate combinations should be banned.
The DVLA create thousands of new registration plates each year in accordance with the new/current number plate style. They consist of two letters and two numbers at the beginning followed by three letters at the end. The first two letters indicate the DVLA memory tag and the numbers refer to the age identifier of the vehicle. However, the last three numbers are completely random.
Private Number Plate Styles
Ever since number plates were first produced, the DVLA has introduced different number plate styles which have consistently been altered and replaced. Below are all the different styles of number plates which the DVLA has created.
New Style Number Plates
The DVLA issued new/current style number plates in 2001. This happened when the prefix age identifier options were exhausted, and the DVLA switched to a different option.
The current style uses two letters at the beginning to represent the area of the plate. The year date is followed by two numbers (either a 0 or a 5).
Prefix Number Plates
Prefix DVLA number plates were first issued in 1983, replacing suffix registration. Prefix number plates are now the most popular across the private number plate market.
Like suffix registrations, the first character in a prefix number plate refers to the year it was issued. For example, if C is the first letter of the registration, it refers to 1985.
Suffix Number Plates
Suffix style number plates were first introduced in 1963 and ran till 1982. The letter at the end of the registration plate is used as the age identifier.
For example, registrations that ended with a B represented 1964 and registrations ending in Y represented 1982.
Dateless Number Plates
Registration marks have been around since 1904 when the DVLA began fitting them to all vehicles.
Two batches of dateless private number plates were issued in the beginning: an ordinary dateless number plate, followed by a reversed dateless number plate.
NI Number Plates
The Northern Ireland registration mark is one of the best ways to conceal your vehicle's age. It is possible to display your initials, lucky numbers, or even your name.
Northern Irish registrations are also dateless. They are highly sought after, and their value often rises over time.
Different Ways to Buy Private DVLA Number Plates
You can buy DVLA number plates in a number of different ways. It all depends on whether the number plate is already in circulation or it's not been registered yet.
The DVLA sets new number plates at least twice a year to keep adding more number plates into circulation. Any number plates that become unissued are then sold and auctioned off by the DVLA. Because these plates are released to everyone, it can be a struggle to get the plate that you want. You have to be quick to purchase them.
The DVLA is also not able to resell DVLA number plates which have already been issued. But most number plates can be found by individual dealers and resellers like Absolute Reg. As such, you get more options when you don't buy directly from the DVLA. Even if you don't buy from the DVLA, they still have the important role of transferring all number plates no matter how they were sold or purchased.
Buying private number plates from suppliers
As mentioned above, the DVLA issues brand-new number plates twice a year. Any number plates which haven't been issued are then put up for auction by the DVLA. However, these options do not give buyers much choice or customisation, so it can be hard to find the right number plate for you.
Number plate dealers and resellers like Absolute Reg have a wider collection of private number plates. Therefore, it's easier to find millions of combinations in a range of styles giving you more freedom to personalise your reg plate. You can also find number plates for a more affordable price (for as little as £50).
Buying DVLA number plates at auctions
You can buy private DVLA number plates directly from the DVLA, but they can be quite expensive and customisation is limited. This is because the DVLA only sell brand-new current style plates. So, if you're looking for something specific, it's best to explore reseller options instead.
How to Assign Your DVLA Number Plate
There's a process you must follow to assign your number plate to your vehicle. This is all done through a form set out by the DVLA. You need a few things before you can assign your number plate, such as having a V5C in your name. You will also need to send your V750 or V788 form to your dealer to ask them to apply.
The DVLA have an online form you can fill out to assign your number plate or it can be done via the post. If you're successful, your new private plate will be assigned to your vehicle, as well as a brand-new log book.
How to Transfer Your New Number Plate to Your Vehicle
If the private DVLA number plate you purchase has already been used before, you will have to transfer your number plate to your vehicle. The process is quite straightforward. All you have to do is fill out an online form to register your number plate to your vehicle. It can also be done through a V317 form, which is a physical document that you can fill in and post. As part of this, you'll need your vehicle log book and to pay an £80 transference fee. It can take between 4–6 weeks before your number plate will be transferred.
For more details on how you can transfer your number plate, see our blog on how to transfer a private plate to another car.
How to retain your number plate
As well as transferring your number plate, you can also put your number plate on retention. Retaining your number plate allows you to keep your private number plate no matter your personal circumstances. People often put their number plate on retention when they want to sell their vehicle but want to keep their reg plate, or if they want to sell their number plate later on. The main document you need to put your number plate on retention is a V778 certificate. To get this certificate, all you need to do is fill out an online form.
To be successful in your retention application, there are a few steps you will need to follow. Luckily, we have outlined everything you need to know about putting your number plate on retention in our number plate retention guide. It covers everything, from what you need for the application process to why your application may be rejected.
FAQs
Can you buy number plates only from DVLA?
You can buy personalised number plates directly from the DVLA or from private dealers and resellers. However, when you buy directly from the DVLA, you don't have much choice over the personalisation and price that dealers can give you.
How do I get a fully personalised number plate?
To get a fully personalised number plate, you need to purchase one either from the DVLA or a private number plate dealer. You will then need to assign your personalised number plate to your vehicle. Dateless number plates offer the greatest customisation and personalisation, and can be purchased mainly through private dealers.
What documents do I need to buy a number plate?
In order to buy and then assign a private number plate to your vehicle, you'll need the following documents:
Driving licence/ Passport

A V750 or a V788 retention form

Your V5C log book
What are the rules for buying private plates?
Although there are not many rules for buying plates, there are still some rules you must follow when displaying your number plate on your vehicle:
It cannot be made from reflective material.

The front plate must display the plate in black font on a white background.

The back plate must display the plate in black font on a yellow background.

Both sets of plates must not have a patterned background.

The font and spacing must not be altered.

You cannot use your private number plate to make your vehicle appear younger than it is.
Learn more in our number plate rules and laws guide.
Can I put my private DVLA number plate on any car?
Once you've purchased your private DVLA number plate, you can assign and apply it to any vehicle as long as it isn't currently being used. If it was being used, you will have to apply to transfer your new number plate to your vehicle.
Buy Private Number Plates From Absolute Reg
With over 50 million number plates, we have one of the largest stocks in the UK.
With so many combinations to choose from, finding a unique number plate couldn't be easier. You can also depend on Absolute Reg for on-time delivery and excellent customer service. In fact, we were voted the best for online delivery in 2020 according to reviews.co.uk.
There are also numerous benefits to a private number plate other than personalisation. They can add extra security to your car and can be a profitable investment.
So what are you waiting for? Use our search function to find the perfect private DVLA number plate for you today.
How to Select the Perfect Private Number Plate
How Much Is My Number Plate Worth?
How to Buy Private DVLA Number Plates
What are the Different UK Number Plate Styles?
The Best Place to Sell Your Private Number Plate Successfully
Best Personalised Number Plate Ideas
How to Sell Your Private Number Plate for a Profit
How to Get a Private Number Plate: Step-by-Step Guide