How to Sell Your Private Number Plate for a Profit
21.08.2023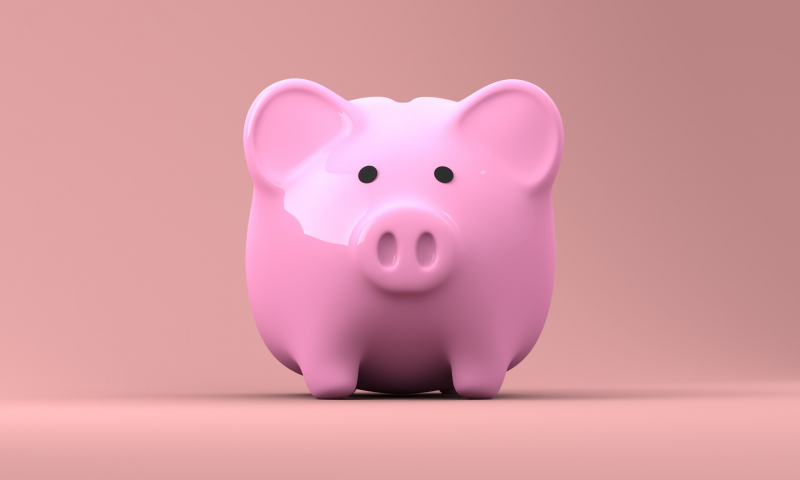 If you've bought a private plate as an investment, you'll eventually want to reap the rewards. But selling your plate can be risky – you need to think about where you're going to sell it, how much it's worth and how to advertise the plate. Otherwise, you might not make a profit.
In this guide, we'll walk you through every step of how to sell your number plate. There are lots of factors to consider, and documentation you need in order to be legally compliant.
At Absolute Reg, we're experts at buying and selling number plates. We have years of experience negotiating unbeatable prices for buyers and sellers alike. So, by the end of this guide, you'll have a better idea of how the selling process works, and what you need to do to maximise your return.
1. Choose where to sell your plate
There are three main ways you can sell your number plate:
Specialist seller

Auction site

Private sale
Of the three options, we recommend using a specialist seller. That's because you'll get a more accurate valuation of your plate, and you're more likely to make a sale.
Not only that, specialist sellers manage the entire process for you. They'll value the plate, based on their extensive market knowledge. Then, they'll advertise it for you, negotiate the price and manage the communication with the buyer. As a result, you'll have less hassle when selling your plate.
Although you have less control over the valuation process, it's more likely to be realistic than if you sell privately. It's all well and good setting a high price, but if it's way above the industry standard, your plate may gather dust before it finds a new owner…
You can learn more about the different selling options in our guide to the best place to sell your number plate.
2. Get your plate valued
The price of a private plate is affected by many factors, including:
Supply and demand

Content of the plate

Rarity of the plate

Current trends
As such, valuation can be a highly complex process that requires specialist knowledge. Typically, named number plates for common names sell well – for example, one that includes the name 'Adam'. However, unique plates may take longer to find a buyer.
You can make an estimate based on what similar plates sell for, but even still, we advise working with an expert to set an achievable price.
At Absolute Reg, you can submit your plate for valuation and our expert team will assess how much your plate is worth. We have a database of over 50 million plates and, from this, we can suggest a realistic price that's likely to lead to a sale.
If you choose another selling method, for example selling privately, you'll have to do the valuation yourself. Sometimes, this can work, but it can be very tricky if you don't know the market well.
3. Advertise your plate
If you go with a specialist seller, they'll advertise your plate for you. This can involve putting the plate on their website, and also advertising on social media, in newspapers and magazines.
If you sell yours privately, you'll have to do this yourself. You have lots of different options here: you could advertise on eBay, Facebook and Gumtree, to name a few. For many of these sites, you can pay for advertising, which will get your plate seen by more people.
However, advertising is very difficult if you've never done it before. Especially if you're exploring paid channels, you could be wasting money if you're not doing it correctly. Worst case, you could pay for advertising and still get no clicks on your listings.
A common advertising method is to get your plate listed in newspapers, but this can be costly too. If you partner with a specialist seller, they often have large advertising networks, meaning they can negotiate lower prices.
At Absolute Reg, we work with a huge network of advertisers, so we can get your plate in front of as many people as possible. Our experts have years of experience, and know the best ways to get your plate sold quickly and for a fair price.
We'll also list your plate on our website, which gets hundreds of thousands of visits per year. If you try and sell your plate on eBay, the audience will be broader, but people come to us specifically to buy number plates. We make it as easy as possible for people to buy a plate, so you're more likely to make a sale.
Of course, you'll have to pay a fee if you work with a specialist seller, but it's worth it as you're more likely to be successful.
4. Assigning the plate to the new vehicle
Before the buyer can drive around with the new number plate on their car, van or motorbike, it needs to be assigned to the vehicle. Otherwise, you could be breaking number plate laws.
There are two key ways to transfer a plate from one car to another: either online or via post.
Transferring the plate online is the quickest method. It also doesn't matter whether the plate is assigned to a vehicle, or held on Certificate of Entitlement (V750) or Retention Document (V778).
First, type in the registration you want to remove from your vehicle, fill in the sections from your VC5 log book and pay the £80 fee.
Then, to assign the plate to a new vehicle, the buyer needs to go to the DVLA website and type in the registration, complete all the details and refer to the V5C document.
If you want to do this via post, you need to download a V317 form. Follow the instructions for 'Option A', get the information from your V5C document, and enter all the information about the registration number. Send this to the DVLA with a cheque for £80.
Once you've submitted your application – either online or via post – you should be sent your new VC5 documents within a couple of weeks, depending on whether you've filled out the form correctly.
You can read more in our guide to transferring a private plate to another car.
5. Selling a private plate on retention
If the plate you're selling is on retention – in other words, it isn't currently assigned to a vehicle – then you need to follow a slightly different process.
You'll need to update the V778 document to put the buyer's name as the Grantee and Nominee. Then, they'll receive a V778 document from the DVLA in the post.
Learn more in our guide to the DVLA V778 Retention Document.
Final thoughts
If managed correctly, selling your number plate is a relatively straightforward process. However, if you want to maximise your profits and make a sale fast, we recommend going through a specialist seller.
As we've discussed, using a specialist seller like Absolute Reg means you'll get a more accurate valuation. You'll get your plate advertised to a wider audience of buyers, and our experts will negotiate the price for you. As a result, you can sit back and relax while we make you a profit.
Submit your registration for valuation today.
Read more
How to Select the Perfect Private Number Plate
How Much Is My Number Plate Worth?
How to Buy Private DVLA Number Plates
What are the Different UK Number Plate Styles?
Best Personalised Number Plate Ideas
How to Sell Your Private Number Plate for a Profit
How to Get a Private Number Plate: Step-by-Step Guide
Sources
Assigning a plate to another vehicle, DVLA