Green Number Plates - Everything You Need To Know
13.04.2023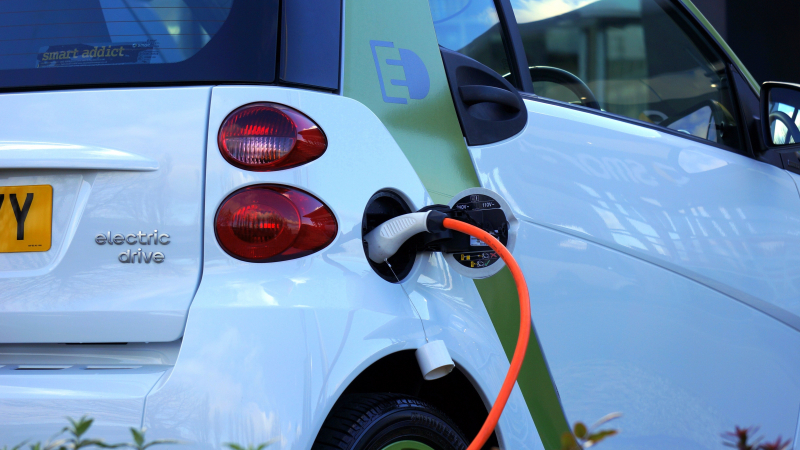 Green number plates have been appearing more frequently on UK roads in recent years. You can quickly identify green registration plates by the green strip on the left-hand side of the number plate. But what are green number plates? Why do they exist, and what are they used for?
In this guide, we'll go over what green number plates are, when they were introduced in the UK and how you can get a green private plate for your car.
What are Green Number Plates?
Green number plates are used to indicate if a vehicle emits zero emissions and is eco-friendly. However, even though green plates only have a green strip on the front and back plates, they still follow the exact same display rules and regulations as all number plates. For example, they must have a white background on the front plate and a yellow one at the back with black lettering.
These number plates essentially show which vehicles are environmentally friendly and are subject to certain benefits which we will cover further in the article. Green reg plates are usually made from sustainable materials as well. Hybrids and plug-ins won't qualify for green number plates since they are not zero-emissions cars.
This isn't only restricted to cars either. Any vehicle which produces no emissions can qualify for a green number plate. This includes electric:
Motorcycles

Vans

Buses

Taxis
Due to the increased sales of electric vehicles (or EV), we are seeing more and more eco-friendly number plates every year. In fact, the UK government's target is for all UK vehicles to go electric by 2035.
Why were Green Number Plates Introduced?
Green registration plates were first introduced in December 2020 as a UK government initiative to make all cars EVs by 2035. The aim is to create a zero-emission future for Britain. This isn't just for cars either but for all automobiles including motorbikes and vans. It also applies to hydrogen-powered cars as well as these are becoming more and more popular in the car market.
In order to persuade more people to convert to EV vehicles and reach the government targets, there are a lot of benefits available for EV drivers with green reg plates. The DVLA have also ensured that there are measures in place to stop fraudulent green number plates. They do this by making it mandatory to register all types of specifications about your vehicle. Specifically, the type of make and model of your car, and the type of fuel that your vehicle uses.
How to Get a Green Number Plate
There are a few ways in which you can get a green number plate, but you need to make sure that your car is eligible. As mentioned previously, if you have a hybrid car, you won't be eligible for a green number plate.
If you purchase a zero-emission vehicle you'll automatically be given a green number plate without having to do anything other than purchase your car and private plate. However, there is a process you need to follow when transferring an old number plate to a green one.
In the below sections, you'll learn how you can qualify for a green plate, what cars you need and what benefits you get when you receive a green reg plate. If an individual is caught with a fraudulent plate, they could receive a fine, a community order and in extreme cases prison time.
How Can I Qualify for a Green Number Plate?
First, you need to have an electric-powered vehicle or a hydrogen-powered vehicle as these vehicles do not emit any pollution. They are usually given out automatically when you buy an EV vehicle, but it can be tricky if you want to keep a private number plate.
Benefits of Green Number Plates
If you get a green registration plate for your EV vehicle, you're entitled to multiple benefits that other drivers don't get. This is all part of the government's plans to move away from petrol and diesel cars to a zero-emission future. The benefits you get with a green number plate car are:
It helps to distinguish your vehicle from other non-EV vehicles

You gain access to specific zones such as ULEZ and other zero-emission zone initiatives.

Protected against future zero-emission incentives and initiatives.
Do They Have Green Number Plates in Other Countries?
Canada has a very similar scheme to the UK, where EV reg plates are identified by a green stripe on the left of the vehicle. In Norway, green number plates are identified with an E at the start of the plate combination. Other countries that have green number plate initiatives are China and Hungary. But there are other zero-emission incentives that different countries are introducing to move to a greener future.
Can I Get a Personalised Green Number Plate?
It's easy to get a personalised green registration plate from a number plate supplier. Some suppliers will fit your green number plate for you without you having to do anything at all. It's not compulsory by law to have a green number plate if you own an EV vehicle, but you won't be able to take advantage of the benefits that come with it.
At Absolute reg, when you use our super search feature, you can explore thousands of combinations. It's easy to use, just put the word, name or phrase you want into the search and pick the best number plate combination for you.
Can I Transfer My Number Plate to a Green One?
You just need to follow the same number plate transfer process for non-EV vehicles. To do this, follow our full guide to transferring your reg plate.
However, you must always ensure that your number plate is purchased from a registered supplier. You'll also need a V5C form and your ID when you transfer your number plate.
If you want to replace your old plate with a new green number plate for your EV Vehicle yourself. Find out how you can secure your number plate in our number plate fixings and laws blog.
Buy and Sell Private Number Plates With Us!
At Absolute Reg, we stock even more number plates than the DVLA. Therefore, it's easy to find almost any plate and make it uniquely yours. Also, did you know that In 2020, Reviews.co.uk awarded Absolute Reg the highest rating for on-time delivery? So you can rest easy knowing your plate will arrive on time.
Personalised reg plates let you customize your car, prevent theft, and even generate a profit if given enough time. Upgrade your vehicle to provide a more luxurious driving experience with Absolute Reg's private Number plates.
Order your ideal registration plate right now by using our search option.
Sources