Most dangerous places in the UK to own a car
01.11.2018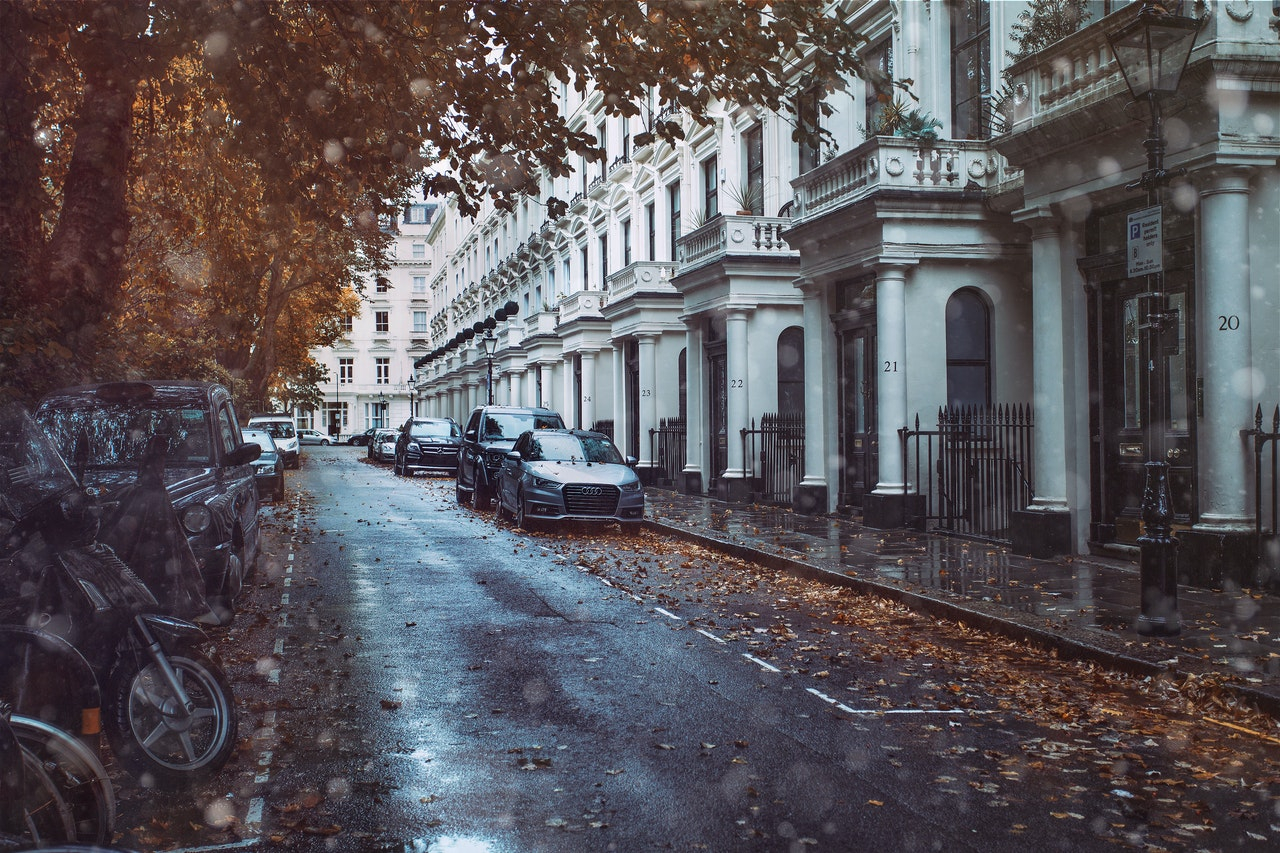 London is the most dangerous place in the UK to own a car, according to a recent report.
Quote Zone, a comparison experts company, crunched the numbers and found that the capital of England is by far the most dangerous area to own your own vehicle.
London's danger rate came in at a whopping 97.86, way ahead of Northern Scotland, which was rated at 28.17.
Vehicle-related thefts are reportedly becoming more common, with a 17 percent rise between 2016 and 2017. Speeding and drink-driving offences have also increased by 12 percent.
Each location in the survey was ranked for accident and vehicle offence rates, with vehicle offences including "anything criminal involving a car: theft of, and from, and anything else in between."
According to the report, out of 45 policing regions studied, the safest place to own a car is North Wales, which has a danger rate of just 7.29. Cambridgeshire, Suffolk and Essex all sit in the bottom half of the safest places to own a vehicle, whereas Norfolk is third from the top of the safest spots. Neighbouring Lincolnshire, however, is rated higher at 12.37.
Nevertheless, it's hard to deny that car theft is a serious issue in the UK. According to the Express, data from car insurance companies, which encompassed up to five million enquiries between July 2017 and June 2018, was analysed in order to determine where cars were stolen from most often.
According to the results, "Romford and Ilford took the top spots with 13.5 per 1,000 cars being robbed in the former and 13 per 1,000 in the latter" – Checkout our report here for Essex the car crime capital.
Other areas where your car is likely to be stolen include Birmingham (9.5), Halifax (8.6) and Liverpool (8.2).
Lerwick in the Shetland Islands, Scotland, is officially the safest place to have a car, along with the islands of Jersey and Guernsey, where no cars were stolen in the analysed period. Joining these safe zones were Kirkwall, Dumfries, Inverness and Perth, which rated from 0.3 – 0.7 per 1,000.
Many places in Scotland actually ranked very low in terms of vehicle theft, as did the South West of England – Truro in Cornwall and Exeter rated well in terms of car thefts.
The research was provided by MoneySupermarket, and was commented on by their consumer affarirs expert Kevin Pratt:
"When it comes to car thieves, it turns out East London tops the list with the highest risk of car theft in the UK," said Pratt.
"Making sure your vehicle is protected with the right insurance is key to minimising the financial impact a theft can have - but prevention is always better than cure.
"No matter where you are in the UK, it's important to defend your property against planned and opportunistic theft, whether of the vehicle itself or belongings left inside.
"There are simple steps drivers can take to enhance security and thwart criminals. And if you can avoid having to make a claim on your insurance, you will protect your no claims discount and dodge a nasty hike in your premiums.
"If you do have to claim after a theft, make sure you shop around at next renewal. It might be possible to undercut your existing insurer by finding a competitive deal elsewhere."
According to the report, the top three most targeted areas in the UK in terms of car theft were Romford (13.5), Ilford (13) and Birmingham (9.5), while Lerwick, Jersey and Guernsey were the safest (all 0).
Motoring Research offers some useful advice on how to reduce the chances of your car being attacked:
"Keep valuables out of site – a car packed with visible treasures can look like an easy target
Turn your wheel to the curb – if robbers trigger your steering lock, they'll have a hard time moving it away from the curb
Install an anti-theft system – whether it's a tracker, an immobiliser or an alarm, or all of the above"
The Express also produced a similar list, with several additional bits of advice:
"1. Fit an approved alarm and consider old-school devices such as a steering lock, especially if you have keyless entry
2. Don't leave valuables in sight to deter opportunistic thieves
3. Avoid leaving keys near the front door - the easiest way to steal a car is by getting hold of the key, so make sure they're not easily accessibl
4. If possible, park off road or in a garage
5. Never leave your car idling on the drive while the air conditioning cools the interior, or to warm up in winter - it's an open invitation to a thief
6. Use a tracking device to increase the chance of recovery"
Always take time to ensure that your car is safe and secure…though you may be able to relax a little if you live on Lerwick!
Find out how to sell your registration on our website.