The Expensive Cars Driven by Formula 1 Drivers
08.05.2019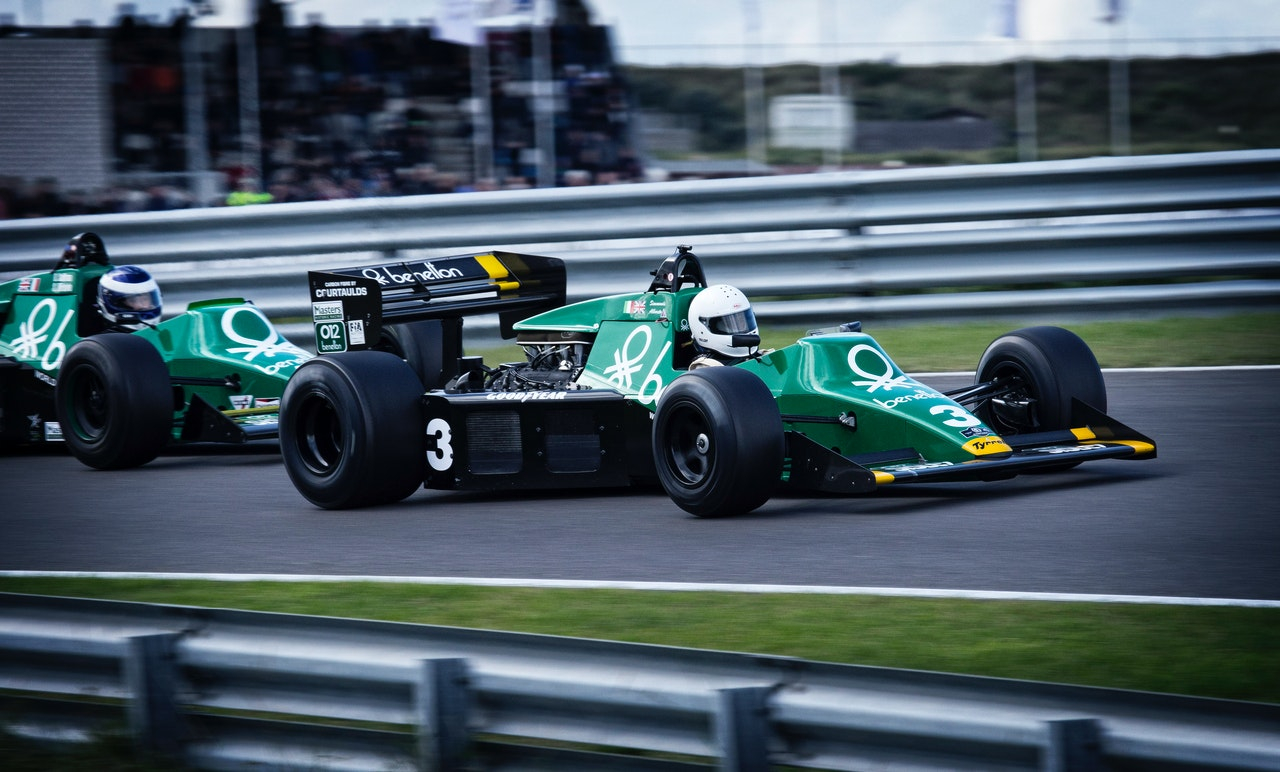 Expensive cars combine magnificent aesthetics with the best in automotive technology. Take, for example, the pricey cars we featured in a previous post that are due out this year. The £358,000 Ferrari 488 Pista looks gorgeous and has the latest racing-developed technology. The Lamborghini Urus combines tech from high-end cars such as the Audi Q7, Bentley Bentayga, and Porsche Cayenne. Then there's the £2.77 million Mercedes-AMG Project One, elegant-looking yet extremely powerful thanks to Formula 1 hybrid technology.
In order to be able to afford one of those cars you would need a large salary. Which is why if you're a F1 driver you're in luck. Based on salary estimates by Race Fans, the sport's top earners make at least £1.5 million annually (not including endorsements). Those at the very top — Lewis Hamilton and Sebastian Vettel — make upwards of £23 million per year. Max Verstappen and Daniel Ricciardo, meanwhile, earn over £6 million annually. In short, Hamilton and company can afford such cars. And with that in mind here are some of the expensive cars that they drive:
Pagani Zonda 760LH
When it comes to top contenders they are few with Lewis Hamilton's calibre, as he has won the F1 World Championship five times. This season he is currently in the hunt for a third consecutive championship, with bwin Formula 1 listing him as odds-on favourite to win the Driver's Championship this year. Right now, the five-time champ is just six points behind the leader, Sebastian Vettel, with half of the season remaining. A champion racer needs a champion car, and Hamilton has just that. Business Insider featured Hamilton's expensive cars last year, and the head-turner was his purple Pagani Zonda 760LH (£1.6 million). Hamilton's Zonda is customised, with its 760 PS AMG-sourced V12 engine. Somewhat ironically Hamilton has called the car "the best-sounding car I own, but handling-wise it's the worst." Yet if there's anyone who can get to grips with it, Hamilton would be that person.
Ferrari California T
Ferrari's Vettel is no doubt Hamilton's biggest rival, having won four Driver's Championships. He is currently on pace to equal Hamilton's five titles. When it comes to car collections though they are already tied. Vettel has a Ferrari California T, which the four-time champ cherishes. And for good reason: The California T has a 3.9L twin-turbo V8 engine mated to a 7-speed dual clutch transmission. The car is also one of the best-looking vehicles every produced. All told, the California T's £164,000 price tag seems justified.
Porsche 911 GT3 RS
Max Verstappen is Red Bull's young upstart, and one of F1's budding stars. He is the youngest Grand Prix winner, having won the 2016 Spanish Grand Prix at the age of 18. No wonder he's handsomely paid despite being just 21. The first ever car Verstappen bought was a Renault Clio — modest by F1 driver standards. The second car he bought, though, was more reflective of his higher-than-average pay grade: a Porsche 911 GT3 RS worth over £300,000. The GT3 is perfect for a young man blazing his own path in F1, with its sleek design and 520 HP engine.
Aston Martin Valkyrie
Renault's Daniel Ricciardo has an ever-present smile, and why wouldn't he? The 29-year-old Australian commands an annual salary in the millions, a fact that allows him to buy some of the most expensive cars in the world. One such car is his Aston Martin Vantage. But even that can't compare to his new Aston Martin Valkyrie, which he helped launched last year. Worth somewhere between £2 million and £3 million, the Adrian Newey-designed Valkyrie is both beauty and beast. It looks futuristic yet elegant, and it has an ultra-powerful, Cosworth-made V12 engine that can unleash over 1,000 HP.
Ferrari LaFerrari
Alfa Romeo's Kimi Räikkönen may be one of F1's elder statesmen, but his car collection is quite updated. In fact, he owns a couple of Ferraris, the most notable being his LaFerrari. A limited-edition hypercar, the LaFerrari has a massive V12 engine, along with the F1-inspired technology called Continuously Variable Length Intake Tracks. This technology allows the engine to adjust its intake runners' length to increase engine efficiency. By the way, its price tag is a cool £1.2 million.
Absolute reg sells personalised number plates for expensive cars, contact us for more information.