The Top 5 Most Expensive Private Plates Sold
01.11.2021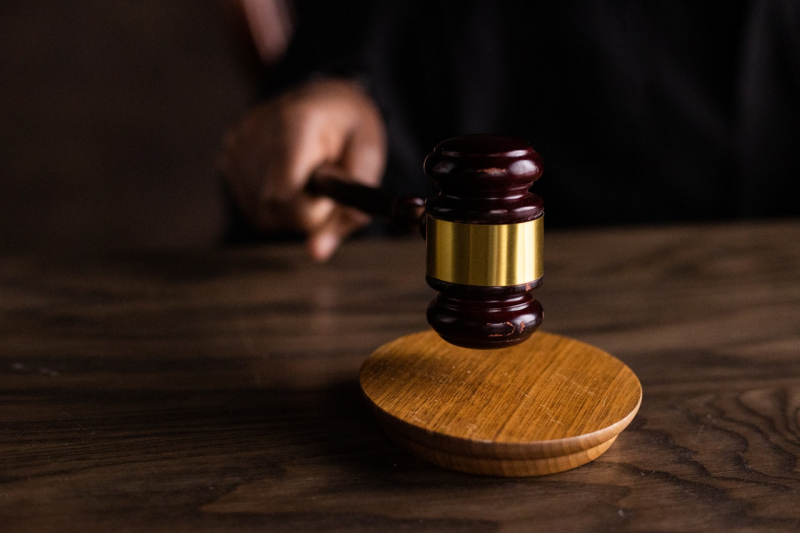 The Top 5 Most Expensive Private Plates Sold
It's not exactly news that here in the UK, we have a love affair with our cars. Connected to this, it probably shouldn't be a massive surprise that many of us adore our personalised number plates, too.
Indeed, personalised registration plates – often stating something memorable or pithy, and purchased by even some of the wealthiest celebrities – might just have gained a status in British culture on a par with the car itself.
Few of us should probably be shocked, then, that serious sums of money have changed hands in the past for personalised plates.
There are mixed reports as to the exact current 'ranking' of the most expensive private plates ever sold on these shores. Nonetheless, the below five are certainly among the priciest on record, with many of them having very fascinating stories behind them.
'25 O' – sold for £518,480 in 2014
As the most avid petrolheads reading this might have guessed, the '25 O' plate is especially synonymous with the Ferrari 250, which is one of the Prancing Horse's most historically iconic series of models.
Sure enough, it was reported by the This is Money website that this particular private plate set a Driver & Vehicle Licensing Agency (DVLA) record when Ferrari dealer John Collins purchased it in 2014. And yes, at some point, it was placed on a Ferrari 250 SWB once owned by rock star Eric Clapton.
Fast-forward to 2020, however, and Autocar was reporting that the plate had since been placed on a much more modern LaFerrari hybrid hypercar.
'X 1' – sold for £502,500 in 2012
You might have imagined that this would be the ideal personalised plate to buy for a BMW X1 – well, if it wasn't the hefty price that we suspect might be slightly beyond the usual purchasers of the Bavarian marque's subcompact luxury SUV.
Instead, Autocar reported that as of 2020, it was being used on a vehicle of BMW's great German rival, Mercedes-Benz – a recently purchased CLA, to be exact.
We're not sure whether the 'X 1' plate has ever been placed on a BMW X1, in fact, although its half-million selling price is especially impressive given that it was achieved way back in November 2012. Indeed, it has been estimated that the plate could be worth practically a million pounds these days.
'G 1' – sold for £500,000 in 2011
You might not be too surprised to learn of another plate in our top-five list that consists of a single letter and the number one – after all, such a combination could be used to signify quite a lot of things.
There doesn't seem to be a huge amount known about this plate, though. It is reported that it was first issued in Glasgow in December 1903, and that it fetched half a million pounds in a sale in September 2011 – making it, at the time, the UK's priciest ever registration plate.
Autocar stated in 2020 that the DVLA database didn't show any record of the plate being used on a vehicle by then; hopefully, someone will spot it 'in the wild' on a befitting set of wheels before too long.
'RR 1' – sold for £472,000 in 2018
Just in case you were thinking that the UK's wealthiest people must have lost their appetite for spending monumental sums on personalised registration plates over the last five years, here's an example to prove you wrong!
This plate was first issued way back in 1925, and according to a report in the Express, became the most expensive registration in the world in 1968, when it was sold for £4,800.
In 2018, it sold for not far off half a million pounds at a private auction at the Goodwood Revival. While the buyer was unnamed, it was reported that by 2020, the plate had been fitted on a Rolls-Royce Phantom – and in all fairness, we're struggling to imagine a superior destination for it.
And if you're wondering about the wisdom of this investment, it has been estimated that 'RR 1' probably is now worth more than that magical £500,000 mark.
'F1' – sold for £440,625 in 2008
Given that for most of those who spot it, this personalised reg plate would probably put them immediately in mind of the most glamorous, celebrated and elite motorsport category of all – Formula 1 – you might be surprised that it figures as low as it does in our ranking.
However, if reports are to be believed, there could be a chance of it becoming the most expensive private plate ever sold in the UK in the not-too-distant future, subject to one thing… someone having deep enough pockets for it.
The last we were aware, the 'F1' plate was in the ownership of Bradford businessman Afzal Khan, as it had been since he forked out £440,625 for it in 2008. It was reported in 2018 that it had gone on sale for a starting bid of £12 million, after he had supposedly turned down a £6 million offer for it back in 2013.
As of 2020, the plate was apparently installed on a Bugatti Veyron, although before then, it had been on a somewhat more relatable Volvo S80. Maybe this immensely desirable plate could be the next prize a certain Mr Hamilton and Mr Verstappen engage in a titanic tussle for…
A great plate can be yours – for less than you think!
If reading all of the above has left you feeling like more than a bit of a pauper, don't worry – you certainly don't need to have a wallet as hefty as Mr Khan's in order to buy a personalised registration plate you can be proud of.
Here at Absolute Reg, we're all about empowering you to buy a private number plate that is perfectly matched to both your preferences and your budget.
Simply get searching our comprehensive online database now, and we'll make it as easy as possible to register a memorable personalised plate. And who knows, maybe one day, it'll even figure in a ranking of valuable plates like the above…