What regulations does every number plate have to follow?
11.01.2022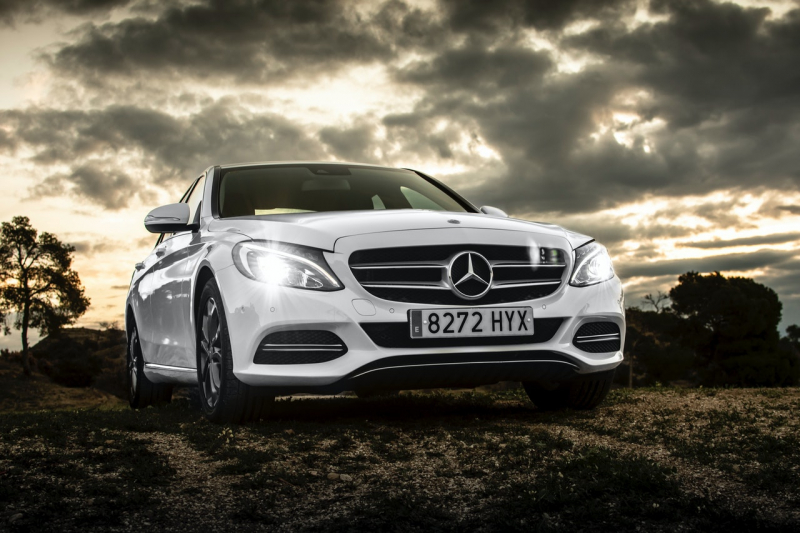 It's amazing to think how far the humble number plate – also sometimes referred to as a 'private plate' or 'licence plate' – has come since it first became legally required for motor vehicles in the UK to have one in 1904.
Back then, vehicle registration plates had a very utilitarian purpose: that of identifying a given motor vehicle. Today, however, there is also a thriving market for personalised plates for cars, a legacy of the DVLA's decision back in 1989 to start selling them. Over the ensuing three decades, almost six million such plates were sold, generating about £2 billion for the Treasury.
If there's any potential disadvantage to the rise of the personalised number plate, though, it might be the tendency for some of us to forget there are certain rules and regulations that must be followed for number plates. Getting a personalised plate for your own vehicle, then, isn't a 'free for all' – you can't have absolutely anything on your car's plate.
The format your registration plate should be in
First things first, you will always find the most recent information on the regulations applicable to car number plates on the GOV.UK site, so we would urge you to check that – or to ask the Absolute Reg team – if there's anything you're unsure about.
If you're getting a personalised licence plate made up, you should also make sure you only buy from a registered number plate supplier; thankfully, that very much describes us here at Absolute Reg!
Otherwise, here are the broad rules. The current UK vehicle registration number format was put in place in 2001, and consists of two letters (referring to the region in the country where the vehicle was first registered), followed by two numbers (which tell you when the number plate was issued), and then three random letters.
Naturally, with number plates not having always followed the aforementioned format during their history, not all the plates you see on cars will comply with the above, which simply applies to those plates issued since 2001.
What other regulations do number plates need to comply with?
The GOV.UK website sets out the current rules for vehicle licence plates in the UK. At the time of typing, these include that the plates are made from a reflective material, do not have a background pattern, and are marked to indicate who supplied the number plate.
In the case of the front plate, black characters should be displayed on a white background, while the rear plate is required to show black characters on a yellow background. While we're on the subject of those characters, it is also crucial that they are not reflective or removable.
The characters on your number plate are also required to be a single shade of black if the plates were fitted after 1st September 2021. The characters can, however, be 3D (raised) if you wish.
Another frequent point of confusion among drivers is what flags, symbols and identifiers can be included on their number plates. Again, this is something for which you should check the latest information – but at the time of us writing this piece, it was permissible to display any of four flags with identifying letters on the left-hand side of a number plate:
The Union flag (also known as the Union Jack)
The Cross of St George
The Cross of St Andrew (also known as the Saltire)
The Red Dragon of Wales
As for the letters or national identifiers, drivers are presently allowed to have the following displayed on their plate below the flag:
UNITED KINGDOM, United Kingdom or UK
GREAT BRITAIN, Great Britain or GB
CYMRU, Cymru, CYM or Cym
ENGLAND, England, ENG or Eng
SCOTLAND, Scotland, SCO or Sco
WALES or Wales
Please also bear in mind that you are not allowed to have the flag or letters on the margin of the number plate, as well as that neither can have a width exceeding 50 millimetres.
Finally, it's also important not to overlook the rules that apply to vehicle number plates when driving outside the UK or Ireland. If your plate already displays the UK identifier with a Union flag (also known as the Union Jack), you won't need to put a UK sticker on your vehicle for your journeys abroad.
In the event, however, that you instead have a GB identifier with the Euro flag, a Euro symbol, a national flag of England, Scotland or Wales, or no flag or identifier at all on your vehicle, it will be necessary to have a UK sticker clearly displayed on the rear of your vehicle.
There you go – a handy summary of the rules to be alert to if you are in the market for personalised number plates like those we make available for drivers here at Absolute Reg. Give us a call for free now, on 0203 504 4221, if you have any further questions in relation to purchasing a custom licence plate for your vehicle.